Bay Weekly's Annual Summer Reading Guide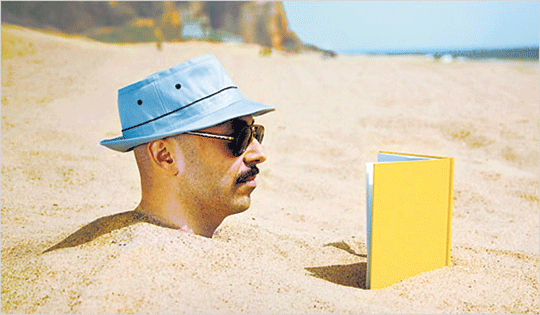 Nothing reads like a mystery. It needn't be a murder mystery to pin you with hunger to the pages of a book. All the best stories stir us with the same questions, working up an appetite of wonder that's insatiable until the last page. How did it come to this? What forces gave our hero these powers? Or our villain these perversities? Is there any getting out of this predicament? How? Here, for your summer 2009 reading pleasure, Bay Weekly's family of readers recommends books they've found irresistible. We bet you will too.
---
At Annmarie Garden, a potty break becomes an artful experience
Stumbling upon unexpected beauty is always a pleasant surprise. Especially when you discover it in a place where you would least expect it. Like in a public restroom
---
After a year in the real world, I figured I've learned enough to offer advice
This is the abridged list of things I should never do again. The unabridged version is much too long to print. I wouldn't do any of them again, and I advise you against all of them.
---
Diamond Jim Gets Richer: Catch the big fish in July and claim $20,000 • Calvert County Flush Fund Grows: Funds to stimulate new nitrogen-removing septics • Last but not least, this week's Creature Feature: "Wild turkey restoration is one of the greatest conservation success stories in Maryland."
---
The road often traveled inspires art.