In our back yard, a model for health care reform flourishes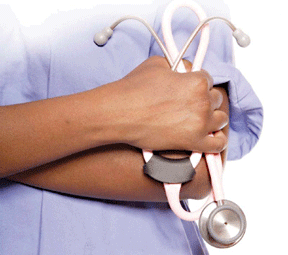 For America's broken health care system, President Barack Obama and his high-powered team of specialists are predicting a fuller recovery — once they find the right medicine. We'd like to direct their search to the southeast corner of Anne Arundel County. There one formulation of the prescription they're seeking is working quietly and successfully as the Owensville Primary Care center and its never-say-die director, Sylvia Jennings, provide health services to 3,300 Chesapeake Country citizens.
---
The final leg of the 2008-'09 Volvo Ocean Race
After sailing more than 37,000 miles, covering five continents with stops at 11 ports in 10 countries, the Volvo Ocean Race came to an emotional end in St. Petersburg, Russia.
---
Get stripped to help set a record: You're invited to take a dip — in the buff — at Pine Tree nude recreation club … Steps on land mark the path to a cleaner Patuxent: Jefferson Patterson Park and Museum cuts nitrogen in sewage, adds solar tram … Maryland Writers' Association returns to Annapolis: New chapter meets July 14 … And last but not least, this week's Creature Feature: Nests in Funky Places.
---
A tale of three households: For the robins and me, these are good times.
---
Quilters at Annapolis Summer Garden Theatre
If folk music is the marrow of your bones, if you love stitchin' and bitchin', if you think you would have made a terrific pioneer, this show is for you. Even so, you risk a surfeit of mellow.