New Bay Times Archives
---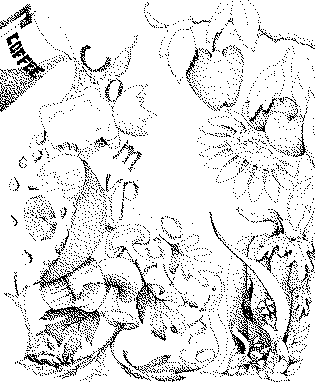 Volume VI Number 16 April 23-29, 1998
---
Volume VI Number 17 April 30 - May 6, 1998
On Our Cover: The life and times of Chesapeake Bay oysters. From upper left: 1.) A 19th century oyster montage; 2.) The lifecycle of the oyster, as drawn by Fred Sieling for Maryland Department of Natural Resources; 3.) Spat bagged for seeding clings to ancestral shells. Photo courtesy of the Oyster Recovery Partnership; 4.) Today's oysters, harvested at about three years, are dwarfed by the giants of the 17th century, when oysters were harvested at about six years old. Bill Lambrecht's photo of oysters unearthed by Anne Arundel County archaeologists.
Dock of the Bay Appreciation: Artie Dicks, Annapolis' "Ink-Spot" In Shady Side: Land Trust Instead of Subdivision Explored In Annapolis, B-L-E-B-C-A-R-S Spelled S-C-R-A-B-B-L-E For $$ plus, Way Downstream ... In Northern Virginia, Department of Energy harnesses the sun In Boston, scientists say it hasn't been hotter since 1400s In South Carolina, poultry farmers pour on too much fertilizer and last but not least, this week's Creature Feature: Do Florida pigs really prefer country music?
Editorial Five Years Later, The Bay Beat Goes On
Letters to the Editor Birthday Hoorays; Likes Us, Discreet Headlines; Shrink Wrap Rapped; Hounds Need Houses, Too
Bay Reflection Five Full, Fabulous Years of Fine, Fair News Coverage-A Birthday Letter
Burton on the Bay Handicapping the Races
Not Just for Kids Poems from Davidsonville Elementary School students and Happy Birthday to NBT!
---
Volume VI Number 18 May 7-13, 1998
On Our Cover: First Lady Frances Hughes Glendening walks the walk. An active advocate for the arts, she took advantage of last year's Spring Fling to get paint on her hands. She and her artist friend are dressed to keep from getting painted as they paint. Involve yourself in art in this year's Spring Fling, Sat. May 9 on Lawyers Mall in Annapolis.Photo from Governor's Press Office.
Dock of the Bay NBT Bivalve Birthday Bash: Fun, Sun, Success At New Fairhaven School, Kids Get Their Way Steward's Shipyard: New Finds Yield Clues, Mysteries Update: Gardeners Help Grow a Home for Shady Side Mother, Daughter plus, Way Downstream ... In South Carolina, poultry farmers pour on too much fertilizer In Virginia, rivers flow with fecal bacteria In China, rivers are worse still In Panama, making the rain forest safe for chocolate In Arkansas, governor eats his rude words on environmentalists and last but not least, this week's Creature Feature: New Hampshire imports a herd of 500 natural lawn mowers from Montana.
NBT Interview -Maryland First Lady Frances Glendening with Sandra Martin From Maryland's busiest woman, a Mother's Day guide for living multiple lives.
Editorial Baldwin's Choice: This Trust is a Must
Letters to the Editor For the Oysters, Thanks for the 'Clams'; Help Put Kevin's Name in Record Book; Poetry Appreciated
Bay Reflection Message to My Mother
Burton on the Bay No Smoke Gets In My Eyes
Chesapeake Outdoors Fishing Bedfellows
Not Just for Kids Celebrate Mother's Day with a look some different mothers and babies, a spiffy breakfast idea, pick of the week and more!
---
Volume VI Number 19 May 14-20, 1998
On Our Cover: Carousels of Old: bottom, Chesapeake Beach's second carousel, which turned at Seaside Park from the 1930s into the 1970s. Photo courtesy of the Chesapeake Railway Museum. At bottom left, carousel creatures restored by Steve Crescenze of Waldorf. Photo by M.L. Faunce. At bottom right, friends and coworkers from Alexander's of Annapolis visit Quiet Waters Park on a test Walk for the Animals.
Dock of the Bay In Annapolis on Homestretch, Tour de Sol Dries Out Harwood: At Boxwood Farm, Time Inches By Anne Arundel County: Piles of Learning for Horse Farmers Calvert County: Like Bonsai, Mysteries Written with a Twist Earth Journal: June is busting out all over in May plus, Way Downstream ... In Texas, women become eco-warriors In Ohio, dishwashing detergent helps make a 'low-fat artery' In Chile, fighting pollution with pop art In North Carolina, can a hog farmer stay a Senator? and last but not least, this week's Creature Feature: Great Britain gone batty.
Carousels - There's Still Magic in Those Old Machines by M.L. Faunce Their 'golden age' has come and gone, but there are merry rounds still to be had. Here's where to find them.
Editorial Chicken Plant Crackdown a Boost for Bay
Letters to the Editor Birthday Bash Was a Blast; Gov's Open Letter
Bay Reflection In Our Big Cities, Impressionists Throw Light on Country Life
Burton on the Bay Hunting's Dollars - And Sense
Chesapeake Outdoors Thank Bay Grasses for Bay Bounty; Fish Are Biting
Earth Journal June is busting out all over ... in May
Not Just for Kids Make your own future car and learn about a National Championship's local pit stop!
---
Volume VI Number 20 May 21-27, 1998
---
Email NBT's webmaster with your thoughts on our new archive.
NBT Archived Issues: | 1-5 | 6-10 | 11-15 | 16-20 | 21-25 | 26-30 | 31-35 | 36-40 | 41-45 | 46-51 |
| Current Issue |