Capt. Rachel Dean finds charter fishing a good job for a woman
Capt. Rachel Dean is used to being underestimated, especially, she says, by older men. "I don't get insulted. There's nothing the guys can say that I haven't heard before," she says. "I'm over that point where I feel like I have to prove myself."
---
Virginica — locally born and locally raised
In the not-so-distant future, the Maryland oyster you eat will more than likely be farmed not wild.
---
Blue crabs make tasty measurement of the state of our state
With their hard shells and fierce pinchers, crabs seem perfectly able to manage for themselves. But they're no match for human appetites.
Riviera Beach McDonalds salutes Bill Burton … Annmarie Garden Chalkathon salutes sidewalk art … Calvert wineries join other growers selling their wares at farmers' markets … How not to rob a gas station … Farewell, osprey neighbors.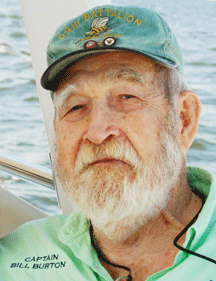 ---
Bill Burton's last column was part of former Evening Sun police reporter Alan Doelp's eulogy for his colleague and beloved friend. As Bill was prevented by death from finishing his assignment for last week's paper, Alan has written it for him.
---