---
Way Downstream
In the General Assembly, the redesigned Green Fund — which would bring over a million dollars to Bay cleanup — rolled through the House of Delegates by a vote of 96 to 41. In the amended bill, fees for new construction are scaled according to the type of development rather than location. New roads, parking lots, gutters and driveways in residential developments would cost 50 cents per square foot; new homes will cost a flat fee from $100 to $1,500 depending on the impervious footprint; commercial or industrial surfaces will cost $1 per square foot.
To win over senators, who will soon vote on the Green Fund, Chesapeake Bay Foundation led schoolchildren and other supporters delivering 1,000 green piggy banks stuffed with donations for Chesapeake Bay Trust …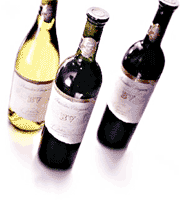 In Maryland, you can do more for the Bay than raise a toast when you drink Beaulieu Vineyard wine. Through June, a dollar from every case sold will go to the Chesapeake Bay Trust to fund Bay restoration projects and connect kids with ecology. In last year's maiden trial, the Beaulieu drinkers made the Trust $10,000 richer.
Wine distributor Reliable Churchill is one of a half-dozen private business partnerships with the Trust. Beaulieu was selected from among 1,300 labels because the popular Napa Valley winery reminded then-marketing director Jeff Barren of the Bay. Begun in the early 1900s, Beaulieu survived through prohibition by making altar wines. Watch for the Bay-themed displays in your local wine store and on menus around Chesapeake Country …

At the pump, gas prices have spiked again. The first day of spring saw the highest prices in six months — an average of $2.54 a gallon — according to American Automobile Association Mid-Atlantic. That's 32 cents more than last month and 18 cents more than March 1. Maryland's springtime high is two cents lower than the national average of $2.56 per gallon. We have a way to go to reach Maryland's record high gas price: $3.27 on September 6, 2005 …
In California, the U.S. Navy was bombarded last week with two lawsuits, one from a state coastal
commission and the other from the Natural Resources Defense Council, contending that high-intensity sonar is harming and even killing ocean animals. The suits say that the Navy refuses to protect gray whales and sea turtles, among other aquatic creatures …
Our Creature Feature comes from Virginia, where the city of Richmond's much-loved pair of peregrine falcons, missing and feared dead, have been found happy and nesting under a bridge.
The Times-Dispatch put out an all-points bulletin after the rare birds, who showed up downtown five years ago, were nowhere to be seen. In the past, they'd nested high up on a bank building and a hotel. Calls poured in about sightings beneath Lee Bridge, and people are wondering why the birds moved.

They might want to consider the definition of peregrine; as an adjective it means wandering, traveling or migrating — albeit in this case not too far.