This Weeks Features:
---
Is it easier to lose weight with God and the masses as witness?
Many people tuck their bathroom scales in a corner, behind the door, and gingerly step on the unsteady surface far from prying eyes. Not so with two new local weight-loss competitions. For Annapolis' Biggest Loser Fitness Challenge and South County Chamber of Commerce's Weight Challenge, contestants share their most personal of victories — or defeats — with not only God but also all the people who care to watch. continue reading...
By Carrie Madren
---
Will wrangling 16-year-olds to register round up herds of young voters?
Gov. Martin O'Malley strips to a T-shirt to play electric guitar in his band. Candidates reach out to young voters on My Space. continue reading...
by Carrie Madren
---
Cardinals lead the list
Birders from all over North America looked out their windows and tramped through woodlands, fields and wetlands in mid-February to make the 10th annual Great Backyard Bird Count a record-breaking event. continue reading...
by Dotty Holcomb Doherty
---
Absurdity for a humane cause
When 16 low-riding dachshunds prepared to race, no one in the cheering crowd expected greyhound speeds. If expectations were low, laughter was high as as quartets of mostly young and novice racers broke out of their boxes onto the Astroturf. continue reading...
by M.L. Faunce
---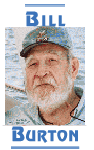 I'm of two minds

---
Early death, dense shade, falling branches and pesty seeds will make you sorry
When new homeowners move in, they want instant shade. Temptation often comes by advertisements selling trees that grow roof-high in one year. Don't be fooled, the Bay Gardener warns, and stay away from these troublesome four:
---
Where We Live

by Steve Carr
Our neighbor to the north has come up with a modest proposal from which we can all benefit

I think we have finally turned the corner on saving the Chesapeake Bay, thanks to the clever folks who run Pennsylvania's Department of Environmental Protection. continue reading...
---
Environmentally friendly stock options mean your money works for world good
It might be helpful to first define socially responsible. KLD Research & Analytics, a leading research firm that helps investors and investment professionals integrate environmental and social factors into their investment decisions, established the Domini 400 Social Index in 1990. The Index is a roster of public companies deemed by KLD to have positive records on numerous counts: the environment, human rights, product performance and safety, community and employee relations, diversity and corporate governance. continue reading...
---
A few observations can turn the world upside-down
Illustration: © Copyright 1925 M.C. Escher/Cordon Art-Baarn-Holland; Graphics: © Copyright 2007 Pacific Publishers. Reprinted by permission from the Tidelog graphic almanac. Bound copies of the annual Tidelog for Chesapeake Bay are $14.95 ppd. from Pacific Publishers, Box 480, Bolinas, CA 94924. Phone 415-868-2909. Weather affects tides. This information is believed to be reliable but no guarantee of accuracy is made by Bay Weekly or Pacific Publishers. The actual layout of Tidelog differs from that used in Bay Weekly. Tidelog graphics are repositioned to reflect Bay Weekly's distribution cycle.Tides are based on National Oceanic and Atmospheric Administration and are positioned to coincide with high and low tides of Tidelog.
---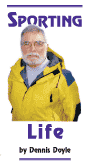 Dress your line well to improve your casting

The most difficult aspect of fly fishing is the cast. If you'd like to make a noticeable improvement in your casting — adding distance as well as bettering your accuracy and enhancing your ease of line manipulation — it can be simply accomplished. Just clean and dress your fly lines before the season starts. continue reading...
---
Find your way through Annapolis and Southern Anne Arundel County with Four Rivers Heritage Area's new five-tour History Explorer's Guide … How much Marylanders love their lawns … At Blackwater National Wildlife Refuge on the Eastern Shore, tourism gets a lift … Virginia still pins its oystering hopes on an invasive species … and last but not least, this week's Creature Feature: Orthrozanclus crawled a half-billion years ago. continue reading...
---
For Developers, A Taxing Time
E.J. Pipken, a Republican state senator who often makes sense, described the proposed Chesapeake Bay Green Fund as "a shameless environmental money grab." continue reading...
---
Bay Crater a Hit

How Does a Villager Assail the Walls?

A Chained Dog Is a Danger

---
Women in the Extremes
From babies to powerful brokers: Thinking of you in Women's History Month by M.L. Faunce continue reading...
---
Twin Beach Players' Whispers of Saints: This award-winning drama pulls adult theatergoers deep into complex, compelling characters at crossroads of connections. reviewed by Carrie Madren
---
---
---
---