Bay Weekly's 11th Hour Guide to Gifted Giving
---
The world is full of wondrous things to buy. It's fun to set yourself loose in your favorite stores or catalogs and let whim guide your giving. Gift shopping that way, you might choose a cheese grater disguised as a mouse for Betsy, who has an affinity for mice, at least on Halloween. But would your mouse bring her happiness and you acclaim?
If you heed the moral of Bay Weekly's 2006 quest to define the perfect gift, you'll see that novelty isn't the secret. Nor, apparently, is money, though a bit helps.
Read on, and be enlightened by the wisdom of Bay Weekly's family of staff and writers, writing by age from 16 to 80.
—Sandra Olivetti Martin
Bay Weekly Editor
---
Alex Murray
Serendipity
Mid-September of this year rolled around and no, Christmas had not moved to early autumn, although many malls could use that reminder. On September 16, 2006, I headed to the Steel City, believing the tickets in my pocket would prove to be the best present I had ever received.
One day after witnessing another Mets' loss to the hapless Pirates, I drove back to Maryland. With a set detour and Springsteen on the radio, I hopped off the monotonous Pennsylvania Turnpike, which had been slower than the Pittsburgh Panther offense I watched fall to Michigan State the day before.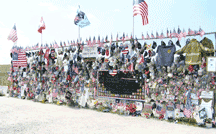 I meandered up a dirt road appearing to ascend into the sky outside Shanksville, Pennsylvania. From the pinnacle of the hill, descent rapidly ensued, hastily bringing me back to earth, where a group of people were milling around.
A voice from an Iowa cornfield once said, If you build it, they will come. But not even Hollywood could dream up a set to compare with the one I chanced on in rural Pennsylvania. People came in droves, from backgrounds as numerous as the pieces of Flight 93 that crashed in this field five years ago.
At this spot, countless individuals have paid homage to true American heroes, taking away the courage of the American spirit, leaving behind pieces of their own lives. Along a fence ranged the mementoes left by past visitors. Among the many items were hats printed with logos from teams across the nation, rivalries thrown aside.
Alone, each hat covered some thinning hair and reminded the world of who won last night. Together, standing in for the men and women who wore them, they transformed a chain link fence into a microcosm of the nation, making the best gift I ever received the one everyone else left behind.
---
Sam Farmer
Help from a Friend
For a long time, I have meant to give a novel by Walker Percy called The Moviegoer to my friend Thomas, who has been close to me for most of my life and who moved to San Francisco after graduating college in the north.
When we were in high school, Thomas a year ahead of me, I went through a troubled, apprehensive period in which I became determined not to attend college but instead to seek adventure in new places. He wrote me a letter, maybe the first letter from a friend I ever received in the mail, expressing concern for my state. He was away on an Outward Bound semester at the time, and the bottom-line purpose of the letter was to wish me good luck in my choices and to bear in mind that I had people behind me.
I tried to write Thomas a letter this summer when I was working in Ohio. I wrote to him of an incident I had witnessed on a daybreak run in which one skunk discovered the body of another lying in the road in a cul-de-sac and dragged him to the curb by the scruff of the neck. The skunk tried to hoist the other over the ledge but could not on his first attempt or his second. A final third effort bore the body up into the grass, and from there, the laboring creature stole them both away under a bush. I didn't know what to say about it, despite feeling compelled to describe it to Thomas. I never posted the letter.
I don't expect The Moviegoer to affect Thomas as it did me. Partly because I treasure the book so much, I'm unsure it will make the perfect gift for anyone. I do hope, though, that it reminds Thomas how he helped me.
---
Aubree Stafford
What Every Woman Wants
My husband and I were married in September, but we dated for three years, so this will be our third Christmas together. We started dating in August of 2003, so when that first December rolled around we didn't know each other all that well.
This fact, compounded by lack of money, made for difficult gift-giving. I purchased a blue plaid flannel sheet set for him. So what if the gift wasn't original; at least his bed would be clean and his sheets would match. I also got him two DVDs that I knew he would love, Swingers and What About Bob?
We opened our gifts on Christmas Eve since we wouldn't be spending Christmas morning together. The first gift I opened, wrapped in green and red paper and tied with a bow by his sister, was a pair of fuzzy red slipper-socks. He'd heard me complain about the freezing temperature in his apartment that left my feet feeling like icebergs. The next gift was a CD organizer that attached to the sun-visor on my car. He'd heard me complain about my CDs sliding under the car seat.
The last gift I opened was in a tiny white box: pink cubic zirconia studs and a matching necklace. He'd bought me jewelry. I knew they weren't as expensive as diamonds, or as shiny as pearls, but that didn't matter to me. Through each gift he chose, Brad revealed what every woman wants to know: the man in her life actually listens.
---
Matt Makowski
A Cure for My Allergy to Christmas
I'm allergic to Christmas. Growing up in an active suburbanite home, that meant one of the few guaranteed days there was no work to go to, no sports activities to get to and no homework to catch up on was spent sick and miserable. Instead of the joviality and relaxing family time others indulged in, Christmas was a time of comatose medicine naps and irritating nose blowing.
On the 11th Christmas Eve of my life, I had no dreams of sugarplums, dancing or otherwise. Eager anticipation for the unwrapping ceremony didn't hinder my slumber either, I slept soundly in a deep antihistamine and flu medicine-induced way that didn't allow extracurricular activities like dreaming. But the show must go on.
My parents guiltily woke me up on my 11th Christmas morning while trying to subdue my fervent younger brother. I answered with a cough, blew my nose and mustered every bit of enthusiasm I had left in my weary body. I made it down the hallway and ripped open a few packages. A few of my amateurishly wrapped packages were even handed to my family before I reencountered dinner from the previous night. After that, I went back to bed.
The real present came the following June in the form of a needle and a diagnosis. After a bad allergic reaction to cats, I had blood work done to find out everything I was allergic to. Heading up the short list of things to avoid were evergreen and pine trees. So I'm not actually allergic to Christmas per se. It was those trees my parents dragged into the house every year.
The next December my parents didn't take my brother and me to a tree farm to pick out the perfect tree. We went to one of those Christmas stores that open in strip malls for three months a year and bought the most realistic plastic tree we could find.
I don't remember what presents I got on my 12th Christmas. I just remember being a happy little kid on Christmas morning, spending time with my family and not running to the bathroom to be sick. Being able to hold onto Christmas dinner for the first time is the best present I ever got. But there wasn't Playstation 3 until this year.
---
Carrie Madren
Adventure and Comfort
The gift of adventure ranks high on my list of favorite gifts. For my 18th birthday, my parents planned a surprise. For weeks all I knew was that I got out of school early. On my birthday, we headed down to Virginia. I was in for a hot-air balloon ride.
Once we clamored into the cubicle-sized basket, our guide untied the bulging balloon straining on its tethers, and we jetted off into the sky.
Rising some 1,000 feet above the ground, we could see the whole landscape of the Shenandoah Valley in its mottled autumn colors. We drifted over farms, roads, woods and rolling hills laid out in a crazy quilt of shapes, all silent except for whisper-faint barking from a farm dog below.
It was like flying, except for the occasional flaming, billowing hot air above our heads. The only thing separating us from the ground was a wicker basket.
We neared Earth again, watercolor landscapes becoming high definition, treetops and farms drawing nearer. The landing was bumpy. We held on tight to the sides as our guide slowed the balloon down enough to let the ground abruptly catch us. I couldn't join in the traditional champagne toast, but the flying sensation lasted long after we landed, and the thrill still makes me smile.
The best gift I've ever given was the monogrammed terry bathrobes I gave to my bridesmaids before my wedding. In those plush and luxurious robes, I gave the gift of pampering to bridesmaids who came from near and far to help me get ready and stand with me in my wedding. Pink, white and periwinkle — one color for each maid, fitting her personality — the robes have pleased my favorite ladies ever since.
---
Mark Burns
The Galactic Scourge
How to pick a favorite gift when so many abound? By measure of knee-weakening largesse, the car my parents bought me trumps all. But the foodie in me hungers for the oyster feast and full-course Thai dinner of my last birthday. Of course, were I to brave the sticky strap of saccharine immaterialism, I could easily reflect on each time my two-year-old nephew, Grayson, greets me by growling and running a bee-line for my legs, hugging me below the knees.
Great gifts are everywhere. Right at this very moment, my favorite one's the Death Star.
Technically it is the Death Star II, the partially built orbital doom-ray space fortress constructed by the Empire at the forest moon of Endor. In gift form it's 3,449 blocks of Lego accompanied by a construction manual thicker than the last novel I read. Fully assembled it's 50 centimeters round at 1:320,000 scale. The model is startling for its loyal Lego mimicry of George Lucas' original, right down to the shadowy crags of unfinished construction.
Opening the Death Star at age 29 was pure surprise, as only the best gifts are. Indeed, 'twas a zephyr of delight, blown in from sweet days of youth. As the original Death Star did vaporize the planet Alderaan with one marvelous blast, so did this model evaporate years of regret for having given away all my precious Legos as an idiot teen. Gifted by my parents, it was partly Pop's amend for having encouraged me to let go of those Legos years ago. Returned was the joy of patient creation, the orb taking shape in a matter of days as I rediscovered Lego tinkering. It proved a glorious shock, the generosity and thoughtfulness behind the gift resounding with each click of joining blocks.
The Death Star remains in stationary orbit on an end table in the living room, where my roommate mockingly tops it with bottlecaps and occasionally knocks off the encroaching death ray with her dredlocks. Jealous, I suppose. But then, she should be.
---
Maria Bellos
A Ring
My boyfriend Matt just gave me the best gift I've ever received. Our Parrothead club was in Key West, and we all embarked on a sunset cruise. Sailing in tropical waters, we sipped free drinks, anticipating sunset. Our band was supposed to play, but the water was too rough and space was tight on board the schooner, so no music. Part one of the plan, down the tubes. The sun peeked between the clouds for all of 30 seconds. Second part, down the tubes. After sunset, we headed back in the blackness. One more obstacle.
As we approached shore, it illuminated us, so Matt passed the camera to our vice-president, Pat, who took a dummy picture. Then Matt kneeled and said, "You've made my life so much happier since I met you." My eyes bugged and rational thought was impossible, but I guessed what was coming next.
The boy produced a diamond ring and said, "Will you marry me?"
I burst into tears and hugged him.
When I let go, Pat, who caught all of this on film, said "Well?"
Through the tears, I squeezed out a "Yes!"
Pat announced our engagement and everyone cheered, but the free champagne toast the crew had offered never materialized. Part three of the plan down the tubes. When we got off the boat, one by one, our friends asked, "Were you surprised?" then confided, "I knew." The most romantic thing to me was that not only did Matt devise this grand scheme, but more so he was so excited about it that he told everyone.
He thought he failed, for he'd planned that the band would stop playing at sunset, he'd propose and everyone would toast us.
"Honey," I told him, "It was perfect, just the way it was."
---
Clara Gonzalez de Hall
A Head Full of Worms
We went as a family to a school breakfast for my oldest daughter. Alexis is five and, unlike some of her friends, not interested in Barbie, kitchen sets or anything that has to do with princesses. And I kind of like that about her.
The problem is that all she likes are worms, spiders, dead fish, the grossest imaginable secretions and bugs. Just for the record, this is not a family thing or a cultural behavior. We all shower with water and soap every day, no matter what the weather is.
At the end of our breakfast, we found a little boutique where the kids could pick a small Christmas present. I let Alexis pick one since it was a special day for her.
There were dolls, stuffed puppies, little cars and planes, but all she wanted was this little, plain ball. Just a ball and that is it? I thought that was weird since she has 400 other balls at home. But if a ball was what she wanted, a ball she was going to get.
We were ready to check out and pay for her new acquisition. When I held it closer, I realized that instead of a ball it looked more like a head. And what a surprise I got when I squeezed it and worms came out of its eyes and mouth. Alexis' outburst of laughter was inevitable.
What I thought was a simple little green ball was actually a head full of worms.
The best gift I have given this year was a really gross one. What did I get in exchange? The best gift a mom could get, a smile from ear to ear on my kid's face.
---
Erin Huebschman
A Fiancé to Train
My fiancé and I had moved in together; 2004 would be our first Christmas in our home. I was excited thinking of Christmas morning together, opening gifts and sharing beautiful memories to last a lifetime.
So it was to my horror that I found my gift was office organizational supplies. Yes, folders, stackable baskets, a ream of paper and an office chair is what my man decided to get for his girl. Speechless, and not in the good way, I smiled and said how nice. He was thrilled that with his gifts I would finally clean up my messy desk.
After a few holiday cocktails, I informed him that I would need a receipt, as I would be making some returns. I still have the chair, which I admit is nice. But Office Depot is not the place to shop for your best girl.
I've made him aware of his gifting handicap, and I'm trying to retrain him.
---
Betsy Kehne
Bringing Past into Present
"What's better than looking back in the past?" my husband said of his future Christmas present.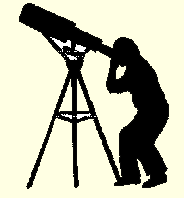 Looking back in both our pasts, we shared similar experiences as kids, laying in our backyards late at night, staring up at the stars, hunting for constellations, meteors and satellites and wondering if we'd ever know for sure if life existed on any of those tiny white dots.
Sprawling above us was limitless possibility, feeding our curiosity to discover and explore. My husband's curiosity grew as his father, a NASA engineer whose work helped send man into space, piqued a young boy's interest.
Long ago, his father bought a telescope. Nothing fancy, though fancy telescopes exist if you're willing to pay top dollar. This was an inexpensive telescope capable of focusing in on the moon's craters, even Saturn's rings with the assistance of a clear, moonless night.
My husband's telescope is gone, and so is his father, but not his love of stargazing. With every Space Shuttle launch and space walk at the International Space Station, his excitement to learn more grows.
So this is the year of the telescope. It may not be an original idea, but it's a classic. Once again, we'll spend late nights outside under clear skies. My husband will study his books and his charts to figure out where to look, and I'll sit back and hunt for satellites.
This year's gift will bring the past back into our present, filling it with limitless possibility.
---
Marnie Morris
A Swing for Sitting Together as We Grow Old
One of the best Christmas gifts I've ever gotten still stands on my deck. The seat cushions are a bit weathered by rain, bleached from the sun and worn down by the bottoms of my family.
Being a bit of a romantic and picturing my husband and me growing old together on a porch swing as we approached our first Christmas, I mentioned that would be easier if we had one.
He called a few nights later, sounding awfully funny to say he was running a bit late. I could hardly hear him. He was using his cell phone, yes, while driving, and the sound of the wind rushing through the phone as he spoke drowned him out. It was freezing outside, I couldn't imagine why he wouldn't roll up the window so I could hear him.
About an hour later his convertible rolled into the driveway with the top down and a huge box extending out to the trunk as his passenger. He was ice cold and stiff, teeth chattering, the whole bit. Cracking a smile, he said off season or not, we're growing old together starting tonight.
We lit a fire and began assembling the free-standing porch swing. It was a cold winter that year. We did our swinging in front of the sliding glass doors inside our family room.
---
Joan Lehmann
A Souped-up Ride
My most memorable Christmas gift was a tricycle I received when I was two years old. I don't remember that Christmas, but the gift was cherished for many years. It was a sparkling, metallic blue. It had white handle grips with long white and blue streamers. My name was emblazoned on a make-believe Maryland license plate that was screwed onto the back. There was even a raccoon tail attached to the rear by a clothespin. I had the fanciest tricycle around.
I rode it until I was too big for it, then my little brother rode it some more. Between the two of us, we wore the rubber tires down to the rim. It was difficult to finally part with it.
I learned years later that it was not a new tricycle, although it was shiny and perfect when I received it. Santa was having a tough time during the recession, and Christmas was a little lean that year. He found the tricycle abandoned in a trash dump. He brought it back to his toyshop and sanded the rust from the chassis. He removed the worn handle grips and adjusted the handlebars. He straightened out the spokes and scrubbed the tires. He painted it with Rust-Oleum and found that special license plate in the hardware store. The coon tail was his joke for what a souped-up ride should be.
I'm sure all his efforts were rewarded when he saw my face that December morning in 1965. I never knew we were poor when I was little, and I guess in a way, we weren't. I never caught a glimpse of Santa; no matter how hard I tried to wait up for him. But I know he loved me. And I loved that tricycle.
---
Margaret Tearman
Chicken, Alaska
What is the best gift I've given this year? This is easy.
In honor of my husband's 60th birthday, I promised him a trip anywhere in the world. I had high hopes for an incredible adventure to a wild place we'd both dreamt of someday visiting, but the bright bow on the gift turned blue when he revealed his choice destination.
A promise is a promise, and in the spirit of gift-giving, I gave up the two seats on a flight to Ulan Bator, Mongolia, that I had optimistically reserved and instead purchased two round-trip tickets to Anchorage, Alaska, gateway to America's last frontier and to my hubby's chosen party town: Beautiful Downtown Chicken.
An old mining town, stuck deep in Alaska's remote interior, Chicken has been on my husband's life list since he saw it on a PBS travelogue. He said it would be a unique destination, off the average tourist-beaten path.
Umm, okay. I'll give him that.
With just one pot-holed, washed-out road in and out, Chicken isn't easy to get to. Once you arrive, there isn't much to see. The entire town consists of three buildings: a mercantile, a café and a saloon.
None has indoor plumbing.
With all the excitement I could muster, I joined my dear if slightly deranged husband on his birthday journey, buckled into our rented Winnebago, ready to party, Alaskan style.
And what is the best gift I've received? This is even easier: The brilliant smile my very happy husband gave me as he perched at the bar in Chicken's one and only saloon, clutching a complimentary birthday mug (yes, mug) of Maker's Mark in one hand and the bartender's pink-parka-garbed Chihuahua in the other hand, while the aurora borealis honored the occasion with a rare August appearance.
---
Allen Delaney
Pencel Holder
Having limited funds and no credit card makes gift giving rather difficult for an eight-year-old. So to give my dad something for Christmas those 40 years ago, I had to get creative.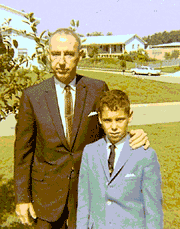 Using scraps of plywood pulled out of the wood barrel, two-penny nails, a hand saw, hammer and screwdriver, I slowly began assembling his present. Since Dad had given me explicit orders not to use his power tools, the project wasn't going to be easy.
On Christmas morning, my father opened a hastily wrapped odd-shaped gift all the while being careful not to get splinters in his hand. It was two semi-square pieces of silver-painted wood, one over the other, held three inches apart by two skinny nails. The top piece had Pencel Holder scrawled around a small hole that had been chiseled through the board using a screwdriver. When Dad retired he brought his Pencel Holder home from work and placed it atop his dresser, where it remained for many years.
Twelve years after his retirement, while I was visiting my parents for Christmas, my mother asked me to read an article in their local paper. The article's author wrote about a special Christmas present he received many years earlier. He explained how, when pressures from his job seemed unbearable, he would look at a small, handmade Pencel Holder and realize that his troubles, like the challenge faced by his eight-year-old son years earlier, weren't insurmountable.
Dad got his special present 40 years ago, and I got mine that Christmas day.
Thanks, Dad.
---
Dotty Holcomb Doherty
Art Made with Love
Handmade gifts weave our family together. My sister-in-law's silversmithing, artistry and spearfishing bring hammered bowls, exquisite decorations and, my newest favorite, smoked tautog. My brother-in-law, a photographer and train aficionado, captures locomotives for our living room walls. My sister's knitting warms us with sweaters, scarves and once, a queen-size fisherman-knit afghan. My husband Jonathan, a meticulous cook and craftsman, designs hand-painted eggs, fine chocolates and delicately cut Christmas stars, evoking the accolades Cartier wishes for its jewels.
Each gift is cherished, but one made by Jonathan holds a special place in my heart.
Inspired while visiting a shop in Portland, Oregon, Jonathan decided to make a game table that reflected our lives together. (Never having made a table before did not deter him. Nor did lack of lamp-making experience deter him the year before when he presented me with a chandelier, decorated with hand-carved birds and leaves.)
He set to work in the basement. Carefully burned outlines became game boards, painted in brilliant colors. Turquoise, pumpkin and lavender Scrabble reversed to the primary colors of Chinese checkers above a hidden drawer for game pieces. Orange and plum checkers jumped over red and purple squares. He personalized the Monopoly properties, naming them for familiar streets, from light blue college days to oranges, yellows and reds of homes around the country. The three greens represented our favorite mountains; Boardwalk and Park Place were replaced with beloved childhood beaches.
Between the teal cribbage perimeter — with strategically placed skunks — and the inner game boards, Jonathan painted detailed scenes from our past 30 years: wedding moments, favorite birds, backyard views, vacation memories.
He did not finish by Christmas morning. Each evening, I got to watch the table evolve. Now, standing on birch logs cut from our family's New Hampshire field, this treasured heirloom invites friends young and old to play.
---
Aloysia C. Hamalainen
A Bit of Time, a Lot of Memories
When my husband and I got married in 1977, we had little or nothing. We rented a little apartment and had a twin bed as a couch, a card table, two little dogs and a Siamese cat, and we were very happy with our riches. The one thing we didn't have was time, as we both worked long hours getting our fledgling businesses started.
As the month of December approached, I often asked him what would be the perfect first Christmas present, and he just as often said, typically, that he didn't know. I decided that a photo album of our first Christmas in our own place would be it.
I had an old single lens reflex camera that I bought used for a college photography class and still didn't know how to use properly. It could be set to take a picture with a few seconds' delay. We took lovely shots of our little tree and the dogs and the cat and the first set of homemade decorations that would become a tradition in our family.
I couldn't get the film out of the camera, so I brought the whole thing to the developer. The young guy who was manning the shop just popped the camera door. All the film sprang out like one of those joke cans with a spring. No oops, no sorry and no way to save the pictures.
The next year, in the first home we bought, I reminded my husband of our perfect first present and how we were supposed to look at the album and remember our early days. He smiled at my glum face and said, "We still have those memories." In the glow of our second Christmas tree, we gave each other the precious gift of time as we looked through the album we keep in our hearts.
And every Christmas, amid all the chaos of three children and a variety of dogs and cats, we still find an hour or two to remember the almost 30 Christmases we have shared and survived. I am looking forward to my perfect gift, as always, this year.
---
Gary Pendleton
Take It Easy
When it comes to buying Christmas Gifts I have it easy. My wife Karyn and I agree that gifts are nice, but they are not worth stressing over. Plus she is not hard to buy for. This year, as usual, I found an inexpensive little surprise. Something we both can enjoy.
I knew that she wanted a Dolly Parton CD. Just last week, the geniuses at Amazon.com sent me a message: Dolly has just released a package of four CDs of acoustic music recorded on an independent label. Perfect, because I don't think Karyn would like some of the slicker, more commercial stuff Dolly has put out.
Since there are no music stores, that I know of, anywhere in Calvert County, I don't feel bad about bypassing the local merchants. It set me back about $25 on the credit card, and now it is hiding in the closet.
I think what is more intriguing is what Karyn got for me and why. I only know the how. A few weeks ago, a package arrived with my present. Karyn allowed me to question her about the process of choosing the secret merchandise. I was especially curious because she says that I am hard to buy for.
She told me that it is an everyday kind of item and is something we can share. Oddly, it couldn't be found in any local store, even the big ones in Annapolis. So she shopped online. For some mysterious reason, going online created an opportunity for her to choose an item that more closely reflects my personality. It cost just $12 new, and shipping was $8. Any guesses? I have no idea.
What? You were expecting a story about a mink stole?
---
Ben Miller
Three Times Around
As I look back over a mental list of stuffed animals, model airplanes, bicycles, books and sweaters, the gift I remember most was a gun. The gift was memorable not because I was overjoyed to receive it, but because I wasn't.
I was 12 years old that Christmas. In rural West Virginia, that was the age when a father gave his son his first gun. My father picked out a good one for a boy: a Savage over-and-under shotgun and rifle combination with a .410 shotgun on the bottom and a .22 rifle on top.
I appreciated the gun, but I was more interested in playing with another gift. This was a miniature western town, a Dodge City or Tombstone, with cowboys, Indians, outlaws and horses who rode, shot and fought under my command.
With no brothers or sisters I had spent hours of my childhood playing with these sets. I owned a Yankee and Rebel set, a GI and Nazi set, a Texan and Mexican Alamo set and a frontiersmen and Indian frontier fort set.
That Christmas vacation, the gun stayed in the box.
By the next Christmas, I had changed. The western set was in a box destined for the attic. The .410/.22 was in the closet in the kitchen by the back door. I'd grab the gun and walk the fields and woods of my father's farm. I hunted groundhogs, fox, raccoons, rabbits, squirrels, doves and quail. During deer season, I even carried a .410 rifled slug in case I encountered a deer. With my hunting coat, boots and gun, I felt like I belonged outside.
I never shot a deer. Most of the quail were safe. Some squirrels made it to the table.
I no longer hunt, but today my love of walking in the woods and fields is as strong as ever. Much of that love was born with a father's gift to his son.
---
Pat Piper
The Best Gift Should Do Something
Facing the never-ending ads, holiday music, holiday sales, holiday statistics, holiday pundits and holiday catalogs, you get the feeling finding, giving and receiving a gift is a walk in the park. It's all right in front of you.
But consider this: We're in the middle (Geez, I hope it's the middle and not the beginning) of shameless overabundance, when thinking human beings think nothing of camping out for days in front of a store to have a chance to buy a $500 video game. Everything is about 40 percent off and getting more. Missing in all of it is the simple idea of giving.
Today it's all about the gift. If it isn't, then there'd be no need to tell us we're going to spend an average of $907 this year (down four percent from last year).
I've had it. I'm walking away from all of the noise, despite the fact that careers are based on making and reacting to noise. If the gross domestic product tanks this month, please blame me.
This year I'm asking everybody on The List what the charity of their choice is. And I'm sending a check in their name (a few, to my surprise have had to spend a few minutes thinking about this). The only caveat is I'm going to make sure each charity has low overhead so that my money isn't going to be used for a CEO's vacation home or bonus. As long as it's under 15 percent, I can do business (www.charitynavigator.org is a good source).
The best gift should do something, rather than just be something.
---
Kat Bennett
Much of a Good Thing, and a Moral
After a stint in the Navy, my cousin Bill came to visit his Eastern relatives and became part of a modern Aesop fable. Having grown up in the Nevada desert, he was fascinated by winter. "Looks like dead sticks," he announced one day. "You'd never know there was all that green inside."
Besides winter, he loved chocolate. His midnight raids on Easter baskets spawned the legend of the Easter Hippo. For Christmas, I would give him chocolate.
Using different beans, roasting and flavoring techniques, each country produces distinctive chocolate flavors. Italian bars are slightly bitter, South American subtly fruity and French chocolate often leaves a flowery sweet aftertaste. For two months I hunted. By Christmas I had almost 30 different bars.
Christmas morning, Bill was delighted. "This is the best present ever," he exclaimed as he chomped. He spent the morning unwrapping and tasting. That evening, I asked if I could try a bite of a Belgian truffle bar. "It's gone," he replied.
"How about that dark Italian?"
"Gone," he sighed. "They're all gone."
In less than a day he had devoured the entire lot.
"I feel stupid," he said. "I don't feel bad about eating it all. They tasted wonderful! But now I can't think. Somebody once told me that eating a lot of chocolate gives you a natural boost. It doesn't. It makes you stupid. I don't know if I can ever look at chocolate again."
I felt happy. I felt terrible. I was afraid that I had ruined chocolate for him forever (I didn't). I fretted that he might never eat chocolate again (he did — but never in such quantities).
According to Mae West, Too much of a good thing is wonderful. But Aesop said Quality is better than quantity. Bill's experience has given me the moral of a new fable: Savor your chocolate or you may be the one who is gobbled.
---
Bill Lambrecht
Investing in Your Parents' Health
You hear about people who work so long and hard that they can't fully enjoy their retirement. My father was one of those people.
By the time he retired as a supervisor in a factory that made vacuum cleaners (before they shipped those jobs offshore), his hips were giving out. He was also a late-in-life golfer who had gotten quite skillful and had even brought home trophies.
This was back when hip replacements were less common, and my father, a big fellow, endured a half-dozen of them trying to get it right.
Golf is a sport that requires strong legs. And when you're sore, recuperating or fearful that a big swing might unhinge the last surgery, you can't play your best golf. So he gave up the game.
Fishing in farmlands where bountiful waters are few is only so rewarding. We could see that my father was spending too much time in front of the television, not always feeling his best. Getting grumpy, too.
So my sister and I bought him a YMCA membership. He loved it. There's plenty to do at the Y, from weights to swimming to steam baths. They didn't have elaborate cardio marchines back then with digital readings. But there were stationary bikes, and he gave them a ride. Mostly, he liked the company of all the other retired old gents who laughed and scratched while adding a few months or years to their lives — and getting a break from honey-do lists at home.
---
M.L. Faunce
Flickering Images of Christmas Past
Sometime the best gifts we receive are the ones we least expect. Like the bicycle I found beside the Christmas tree the year my dad's company was on strike and money was short. Or my brother returning home from the Pacific on Christmas Eve during the Vietnam War.
But a gift that I gave my parents some years back turned out to be the gift that keeps on giving. When I was quite small, a neighbor made a 16mm movie of my family. My sister and I riding our tricycles on the sidewalks of our northeast Washington neighborhood. My brother tossing a football, wearing a Redskins helmet and sweat shirt — not the bright red ones you see today but a muted, 1940s' vintage with featured Indian head; my dad on the receiving end, lean and handsome.
Our filmmaker friend followed us to Glen Echo Amusement Park, capturing our splashes in the Crystal Pool and our silent screams from the high-flying airplane ride. He was there on Christmas morning, preserving for all time moving images of my sister and me in pink chenille robes and my brother conducting our Lionel garden railroad under the tree. Then the wise neighbor cast the camera's eye on our young beaming parents.
I transferred the brittle 16mm film to Super 8 and bought a new projector, a Christmas gift for my parents. As years went by, I had the film transferred to video, adding music. Now I prepare to transfer the film to DVD. My parents aren't with us now, nor are my older brother and sister. The medium loses a little quality each time it's transferred, but nothing is lost nor can replace the flickering images and fleeting moments of a gift that keeps on giving.
---
Mick Blackistone
Historic Preservation
Over 350 years ago, my ancestors were instrumental in building All Saints Episcopal Church in rural St. Mary's County. When I visit All Saints these days, it is for a funeral, which marks the end of an era, or a baptism, which marks the beginning. The gravestones mark the passage of time and carry the names of Blackistones, Dents, Cheseldines, Butterfields and more.
All Saints hasn't changed much over the centuries. Oh, there is air conditioning now and a new well, but much continually needs to be done. Kathy Price, a priceless priest, is wonderful but works full-time on a part-time salary as the parish membership shrinks. I realized several years ago that this little parish, like so many others, is in trouble. Too many of our own have passed away, too many young people leave the rural community for busier suburbs, too many fall away from the church for their own reasons. Whatever, they are having an impact.
With this in mind, I consider my Christmas list: relatives who have everything they need and don't really need another sweater, garden implement, CD, golf balls or anything else from me. What am I going to add to their collection of everything? The gift, therefore, would be a gift from the heart and wallet. I told my relatives that rather than give presents to everyone over 21 and out of school, my wife Cindy and I would give $25 for each person to All Saints for the Rector's Discretionary Fund.
We have done this now for a few years and have added Cindy's grandfather's church in Stuart, Florida, to the mix. We don't get to All Saints or to Florida that often, but it is our hope that this Christmas present each year helps keep the flame alive.
---
Russ Barnes
The Gift of Story-telling
Gifts don't always come in packages. My best gift ever was a story given me this year by my daughter Sharon.
A graduate student in filmmaking at New York University, Sharon was assigned to shoot two hours of film footage to be edited into a one-minute story.
Sharon chose me as her actor in this story.
She brought her film equipment to Maryland. One sunny afternoon, she filmed me as I walked across a bridge, climbed the stairs to a restaurant and ate a plate of 48 shellfish: mussels steamed in garlic butter and herbs.
From Sharon's footage, her teacher instructed several student film editors to construct stories.
The gift I received was as complicated as this dark season of Advent that leads toward Christmas.
Sharon's film shoot was a replay of my life's darkest moment. I had lost, 15 years ago, what seemed like everything. My parents died within two months of one another. Sharon became estranged from me. I had lost my dog. My familiar life was gone.
I couldn't work. I couldn't eat. I walked onto that bridge in despair.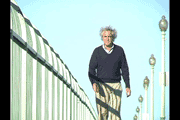 But as I took that long, hard walk, I found myself wondering if I were hungry, what would I most like to eat. The answer that came was shellfish, mussels to be exact. So I went to a restaurant and ordered the feast. A man from New Orleans cooked them up and, without knowing it, saved my life.
Sharon replayed my ordeal on film. She did it with tenderness and the same kind of zest with which I ate those memorable mussels. This time, elated, I walked that bridge again and remembered. That was the gift my daughter gave me.
---
Sandra Olivetti Martin
Satisfying Mother
For my son's 16th birthday, we had a burglary. You lose things when your home is invaded, and you feel violated. You want (to borrow a felicitous phrase from the language of litigation) to be made whole.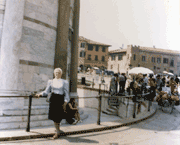 Time helps you reconcile your losses, and insurance does a bit, too. Insurance couldn't close the hole left by the loss of my grandmother's finely carved cameo ring. But insurance did finance the best gift I ever gave.
My mother's karat-plus diamond engagement ring had gained value since 1941, when she lent my father the money to buy it. Its appreciation had lifted the family business out of hard times over the years, and it had been hocked and redeemed more than once. My teen years were prosperous, and Mother had both larger diamonds and a new husband, so she gave the ring, reset, to me. By 1982, when it left us forever, its worth had risen to over $6,000.
That was a lot of money at the time, and as a single mother raising two boys on one income, it was money I could use. But seeing it melt away expense after expense wouldn't make me whole. As I pondered, money in hand, inspiration struck.
My mother was a profligate gift giver. I couldn't match her in quantity, and only lately had I discovered the way to satisfy her in quality was to give her what she wanted. The hammock I'd given her a year or two past had brought hours of satisfaction. Now I knew what she wanted absolutely, and I had the power to give it.
I took her back home to Italy, the land of her conception and her lost heritage. I gave her bragging rights over all her friends, a year of anticipation and the trip of a lifetime. And we were both made whole.
---
Al McKegg
Pumper Truck Santa
In 1949, when I was eight, I lived in the town of Malvern, a small, unpretentious suburb of New York City. Every year, a few days before Christmas, the volunteer firemen drove a pumper truck — lights flashing, Santa aboard — through Malvern. Probably through parent contacts, the firemen knew which families had children younger than nine. The truck stopped at those houses, and Santa's helpers brought presents to pajama-clad kids waiting eagerly at the door.
That year the truck stopped in front of our house, and one of the firemen came up the walk and handed a present to my three-year-old sister. As he turned to go, I burst out (as well as I can remember), "What about me?"
The fireman said something like, "We only show one child under nine at this house," and I of course responded tearfully, "But I'm eight!"
He said, "Wait a minute, I'll check again." He walked back to the truck and returned with a package. "Here's yours!"
I took the package to my room and sat on the floor to open it. Near one corner, the wrapping paper was ripped; not just a tear but a place where something stuck to the paper had been hastily ripped off, leaving a hole showing the toy box inside. I realized that something had been a tag with some other kid's name.
Fifty-seven years later, I don't remember what the toy was, but I remember it was suitable for a younger boy than me. I still wonder if that other Malvern boy got anything from the pumper truck Santa in 1949.
---
Alice Snively
History
On Christmas Day, I'll absolutely not know whether the gift we're giving our grandkids this year is the best ever, because its value can't be measured in the usual ways. Each of the five grandchildren will receive a Twin Towers commemorative coin made with gold and silver recovered from the site. Not exactly a Play Station 3. So why did I suggest to my husband that we do this?
American and world history curricula in our public schools are sorely lacking. How can we appreciate what we have, or make informed decisions about the future, if we don't understand the past and how we got where we are?
I want them to remember 9-11, and hubby agrees. There are critical events that shape every culture, but with so much political correctness afoot, we're in danger of losing the foundation of values that brought us the freedom we so cherish. The destruction of the Twin Towers, the damage to the Pentagon and the heroic downing of the plane in Pennsylvania are a deadly reminder that the world is not a safe place.
Our future and that of the civilized world depends, and always has, on people remembering and learning from extraordinary events such as 9-11. Today's youth who will be our future leaders need to know and understand.
The coins are not a monetary investment. They are an investment in our grandchildren as co-shapers of the future.
---
Vicki Marsh
Wonder
I watched as my dress changed colors from dark to lighter shades of blue. The only light in the living room that night came from the blue blinking Christmas tree lights and the moon's reflection on the snowy white ground outside.
Past snow flurries had covered the earth in over a foot of snow. Snow fell as I watched in the large window my reflection, created from the blue lights and the winter wonderland outside our window. Those reflected lights made my dress glimmer as if I were in a magical arena.
My favorite gift ever was the blue satin dress that I received when I was 11 years old. It was an early gift I was wearing to go to Christmas Eve services at our church. I felt like a princess as I stood in the blinking blue-lit room that Christmas Eve so many years ago. There in the reflection of the bay window I saw myself in a mysterious light. "Oh, please dear God," I prayed, "let me always have this wonderful feeling that I have right now."
A second later I was brought back to reality as I heard my mother yell, "Vicki Lee, get your coat on."
---
Helena Mann-Melnitchenko
Five Earrings, Unmatched
I touch each rose gold earring and feel the indentations. The copper alloy in the gold gives them the distinctive rose color, but it also makes them prone to damage. The dents give them depth, make a pattern. The delicate hoops feel and look as if they have been through a lot.
This is the best gift I have ever received, my inheritance from my mother.
My grandfather gave my mother the smallest of the five as a wedding gift. My father gave the others on the birth of each of their children. The last one, presented to her on the day I was born, has a delicate etching of a rose.
"Why are they unmatched?" I had asked her many years ago. "One from each pair?"
She explained that in the Second World War throughout a devastated Europe, she bartered one earring from each pair for turnips and potatoes to keep us alive.
"Why didn't you sell them as a pair? They would have fetched a better price."
"They would have," she replied as her fingers lingered on each rose gold hoop, "but which pair should I have sold? This one? That?" Her deep, dark eyes took on a dreamy look. "Each has a special meaning for me. How could I sell that?"
How indeed?
The other day, my husband suggested that I have the jeweler take out the dents. "They are so close in appearance that they can be worn as pairs."
Take out the dents? My mother's life is in those dents.
The tradition continues. I have presented my daughter with an unmatched earring on the birth of each of her two daughters. The story of the unmatched earrings is passed on.
---
Dick Wilson
The Greatest Gift I Never Received
When I saw it in a department store display window, I knew that it was destined for me.
There it was, huffing and puffing, flywheel turning, shooting out steam as though it were a railway locomotive.
I knew that if I owned this Genuine Miniature Operating Steam Engine, I would never, ever need another gift of any kind. This would be the be-all and end-all of gifts. Having this would give me bragging rights over all my peers in the fourth grade, and I would never again be bored on rainy days (or on any other kinds of days).
I pictured myself turning it on and watching steam come belching out into the confines of my small bedroom. Perhaps the steam would become a fog that would fill the room, thereby allowing me to contemplate the grand mysteries of physics.
Other than watching a fog bank grow, I didn't think too deeply about other uses to which I could put the device.
I asked my mother to buy it, although I knew full well that she couldn't afford the $16.95 price tag, which was big bucks in those days (my earlier request for a $2 Monopoly game had also been denied). She turned me down for the steam engine, of course, and I sulked for a while, but I got over it.
Shortly after Christmas, I heard about a boy who had been given this very same steam engine. The first time he tried to operate the thing, it blew up in his face, because, probably, he had not heeded the numerous cautions printed on the box. He suffered from serious, although not permanently disfiguring, scald burns as well as lacerations from the shrapnel that flew out from the explosion.
I never saw the steam engine on display again, but whenever I think about Christmas I always have a feeling of loss, because no one ever gave me a Genuine Miniature Operating Steam Engine.
---
Bill Burton
The Burtons' First Electric Train
Like all young boys, my most wished for gift was a Lionel electric train. During the Great Depression, I was lucky to get a wind-up version. But the yearning remained.
In 1946, I dropped out of college to go work as a radio station news editor. With a job, I was determined to buy fancy gifts for my siblings, and to be on hand when they opened them.
It was to be a surprise visit from Montpelier, Vt., to Chepachet, RI., and I would arrive at about the time the gifts were to be opened. So I had to shop before I left and cart the gifts, along with my personal luggage, by bus and hitchhiking some 300 miles.
For my sisters, I bought small packages. But electric trains don't come in small packages, and I was determined brother John would have a Lionel with all the bells and whistles.
The night journey by bus was easy; hitchhiking on early Christmas morning, traffic was light, the temperature was near zero and the wind howling as I carted my suitcase, the bag with other gifts and a huge box.
The cold wind howled, and every ride was a short one. More than once, the bulky box of trains tumbled from frozen hands as I walking to an intersection where traffic might be better.
Every Santa has his rounds, and I stayed the final course, all two and a half hours of it. My appearance was a surprise, as was brother John's train. So was the bad cold I took back to Montpelier.
With a cold that scratches the voice, I was forced to take five days from work. Back before there was any such thing as paid sick leave, Brother John's gift cost me $10 plus $50 in lost wages. Based on today's economy, it's the most precious gift I ever gave. The visit was so short that I never got around to operating the first electric train in the Burton household.