Dock of the Bay
Mission: Great Backyard Bird Count
Four Million Birds Flew in to be Counted
[Click here to view the results!]

Three weeks ago, the call went out for the explorers and discoverers of Planet Earth to join up with Audubon Society and Cornell Lab of Ornithology for the sixth annual Great Backyard Bird Count. Our mission was to help track the winter bird population, giving professional scientists a snapshot of winter bird migration.

By ones, two and threes, citizen scientists around the state made their reports. Local communities like Glen Burnie, Pasadena, Davidsonville, Lothian, Severna Park, Shady Side, Annapolis, Pasadena, Crofton, Arnold, Odenton, Bowie, Deale and Dunkirk added 116 to 257 birds each to the continental total of 4,050,761 individual birds in 508 species. In all, 47,649 checklists were submitted.

For the second year, Lothian, at 67, had the top species count in Maryland, including killdeer, Eastern towhees and Eastern bluebirds. Annapolis, Pasadena and Shady Side also made the top 10 list in the state.

Bay Weekly, reporting from Fairhaven, sighted 85 birds of 17 species. That's a big drop from last year's 582 bird count. What happened? Busy schedule and snow.

With two days away from home and 16 inches of snow, this citizen scientist did not walk the Bay front or scan the salt marsh. The count was truly a backyard affair from the kitchen window in two half-hour morning sessions. No tundra swans, Canada geese or American black ducks strayed into view. Thirty white-throated sparrows were the top count. Most enchanting was the sight of six male cardinals and four females fluttering around the feeder at one time.

Snowbound on February 20, after the count had ended, Bay Weekly added an informal inventory to this year's observations. On that snowy Thursday, from one window, 17 geese were spotted at the Bay's edge. From the kitchen window, 79 birds were counted at the three feeders in a single half-hour. The 10 cardinals vied for seeds with juncos, sparrows, goldfinches and more.

A rarely seen brown thrasher flitted from branch to branch watching the others. Finally it dove for the feeder but flew off in panic when the perch swung under its weight. Late that same afternoon, the thrasher was back. By this time, it had mastered the trick of riding the seed feeder and of clinging to the suet feeder. Since then, another has arrived and the two are reported as regulars at several neighborhood feeders.

Bay Weekly tracks the squirrels as well, though they are not included in the Great Backyard Bird Count. This year's weather hints that squirrels do not come out while the snow is falling, but they do eat more than their usual great quantities once the flakes settle.

The count also tracks snow depth and its effect on bird migration. Find snow maps for the last three years, as well as complete bird counts by zip code, town, state and Canadian province at www.birdsource.org/gbbc. Top-10 lists show most frequently reported birds (Northern cardinal is number one this year), top states and provinces (starting with New York and California) and cities submitting the most checklists (Charlotte, North Carolina).

— Sonia Linebaugh

---
Advice and Dissent: Buhl Gets Bruised
Gov's Choice for Enviro Chief in Jeopardy
Advice and Dissent: Buhl Gets Bruised
Gov's Choice for Enviro Chief in Jeopardy

From boiler-maker to former governor, 16 citizens took their turns before the 19 members of Maryland Senate's Executive Nominations Committee on March 3. Praise and welcome greeted 15, who were described in superlatives and invited to have their spouses rise and be recognized. They could safely "start packing their boxes," to move in, those 15, accepting their new governor's appointment to positions ranging from the University System of Maryland Board of Regents to the state's Board of Boiler Rules.

Then came Lynn Buhl, and things got interesting.


Buhl is Gov. Robert Ehrlich's choice to head the Maryland Department of Environment. She's also the sticking point for Maryland's environmental community, which has united to oppose her nomination. Before the hearing, 10 environmental advocacy groups had written Ehrlich, asking him to withdraw the nomination.

The governor refused. What's more, said Ehrlich's spokesman, Paul Schurick, that stand would mean no "seat" at the governor's "table" for environmentalists.

So Buhl knew it wasn't the welcome wagon she would face. Indeed, she said in her testimony that she felt she was "standing in the center of a storm of controversy."

But "I'm ready," the 48-year-old business lawyer told a supporter as she waited her turn.

The Executive Nominations Committee is comprised of the Senate's most powerful members. Nine of the top floor-leaders of both parties sit on the 19-member committee. Representing the heavily Democratic composition of the Senate, 15 of the 19 are Democrats. To advance to the 47-member full Senate with a favorable recommendation, a nominee needs a simple majority of 10 votes.

With only four members of his party to count on to give his nominee the go-ahead, Ehrlich worked the phones over the weekend to persuade Democrats to vote him his way. He also called on Democratic Sen. John Astle — who is not on the committee — to introduce Buhl.

Before his colleagues, Astle advanced one of the key arguments supporters would make in Buhl's favor: "The governor has a right to form his own cabinet and expects us to give him these people," Anne Arundel County's senator said.

When at 4:54pm, Buhl — petite and perky in a plaid tweed suit of burnt orange, black and gold — stepped to the microphone, handicappers allowed it could go either way.

Buhl introduced herself as a "consensus builder" who'd protected the environment throughout her 18-year career with the EPA, Chrysler Corp. and the Michigan Department of Environmental Quality. In Maryland, she promised "space at the table" for "multiple competing interests" — whether she agreed with them or not.

Then, for close to an hour, senators grilled her. They hit her on brownfields and rubble fills, invasive species and cancer clusters, lead and mercury, renewable energy sources and ozone-reduction attainment.

As the senators queried, handicappers on the sidelines tallied the likely votes
Sen. Delores Kelley: Challenging.
Sen. Ulysses Currie: Insistent.
Sen. Brian Frosh: Opposed.
Leading the opposition, Frosh wanted specifics on the "careful balance" Ehrlich promised she would "effectively strike … between a healthy environment and a healthy economy."

Ten questions into Frosh's first round, Buhl said "I think you're going to have to make your decision on whether you think I'm qualified rather than on specifics."
Sen. Paula Hollinger: Probably unfavorable.
Sen. Leo Green: Needing to be convinced.
Sen. Leonard Teitelbaum: Skeptical.
Democrats kept Buhl parrying, handicappers noted, with Republicans offering little cover.

Only as witnesses praised Buhl or discredited her record for another hour more did Republicans rise to her defense.
Sen. Donald Munson: Eminently qualified.
Sen. Andrew Harris: Outraged at the opposition argument.

Sen. Lowell Stoltzfus: True-blue loyal to the nominee; outraged at the opposition's "guilt-by-association" tactic.
"Her mother" — an Eastern Shore constituent in attendance throughout the hearing — "is astounded at the attacks Lynn is getting," said Stoltzfus. "She knows her heart is with the environment."

Finally, three hours into the hearing, Chairman Philp Jimeno called the vote. The tally added up slowly as senator after senator spoke to clarify a vote.

With seven votes counted — five unfavorables to two favorables — Minority Whip Andrew Harris charged that "partisan politics" had obscured the "common good."

With 12 votes counted — seven unfavorables to five favorables — Senate President Mike Miller asked the minority whip to "lighten up."

"I hold this vote very dear," said Miller, speaking of the Senate's prerogative to advise and consent on appointments by the governor. "I hope people on both sides will vote as they see fit."

With all 19 counted, the committee voted 10–9 to send an unfavorable recommendation to the full Senate, who will vote on Lynn Buhl's nomination March 7. If she receives an unfavorable vote there, she will be the first cabinet nominee on whom Maryland's Senate has refused to consent.

Whether that historic first will come to be is, said Miller, "hard to say.

"The governor's got 14 certain votes on the floor," said Miller, speaking of the 14 Republican senators. "He turned a couple of Democrats on the committee this weekend. He's only got to get 24 votes."

— SOM
---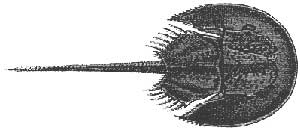 For Chesapeake Bay grants, our two cents worth amounted to $1.2 million last year

The Chesapeake Bay Trust wants the hearts and hands of the citizens of Maryland. They want our pennies and dollars in the form of a contribution on line 37 of our Maryland income tax return. They want to return that money to schools, civic associations, environmental groups and government agencies to spend on projects small and large that help in the restoration and protection of the Bay and its tributaries.

In 2002, the Trust used our two cents worth in the amount of $1.2 million to award 505 grants.

South River Federation received the largest: $46,225 for oyster reefs in Selby Bay near Mayo and Duvall Creek across the South River; buffer management in London Towne; and a community awareness program in Bay-friendly land stewardship.

Morrell Park Elementary/Middle School in Baltimore claimed the smallest grant: $65 to plant Bay grasses at Rocky Point Park. Theirs was one of four under $100. Another 123 grants were under $500. Most of these went to schools and scout groups for Bay-related field trips, rain gardens, grass plantings and oyster restoration.

In Anne Arundel County, 80 grants were made. University of Maryland Natural Resources capstone Class received $270 for reef-ball materials for an oyster habitat at Herrington Harbour Marina.

Chesapeake Senior High School in Pasadena spent $148 worth of grant money to buy a tank, heater and sand to raise horseshoe crabs for release into the Bay. The project didn't work out as planned, according to science teacher Virginia Barnicoat.

Forty horseshoe crabs the size of a pinhead went into the tank last September. Watched over by 30 environmental club members and 90 science students in grades nine through 12, the crabs grew to the size of a pinkie fingernail and no more. By Thanksgiving, they were dead.

"We introduced a little water chemistry at that point," says Barnicoat. "The kids had to hypothesize what went wrong. Probably the water salinity got too high. We also couldn't get into the school to check on them over Thanksgiving. It was a good learning experience."

This year Barnicoat has applied for money to plant wild celery with Chesapeake Bay Foundation. Wild celery is a submerged aquatic grass that filters and oxygenates water plus feeding waterfowl. "The celery doesn't die, and it makes a big difference for the Bay," says Barnicoat.

Adding pennies and dollars to projects like Barnicoat's that interest students in Bay preservation is easy. Check the box on line 37 of your Maryland State income tax return and fill in the amount you want to go to the Chesapeake Bay and Endangered Species Fund. The money comes out of your refund (or is added to the taxes you owe).

According to its annual report, the Chesapeake Bay Trust "favors action-oriented projects that engage the public." Projects must have a direct benefit to the health of the Bay and volunteer involvement is highly encouraged. Matching funds from other sources is a plus. Information on giving or receiving money to restore the Bay: 410/974-2941 or www.chesapeakebaytrust.org.

— Sonia Linebaugh

---
In Virginia, a half-dozen anti-sprawl bills have been torpedoed after opposition of the Homebuilder's Association, which pronounced them "weapons of mass destruction" of the economy. A supporter, GOP Del. Robert Marshall of Prince William, lamented to the Virginian-Pilot: "This is not a socialist plot of flaming Bolsheviks. At some point, we have to draw a line in the sand" …

In New Jersey, boat dealers pledged last week that boats with low-pollution engines will account for 80 percent of sales this year and 95 percent by 2005 — even though the clean-burning outboards aren't required until 2006 …

In Beverly Hills, Erin Brockovich is back, and she's not Julia Roberts. The real Brockovich, the anti-pollution crusader portrayed by Roberts in the hit movie, declared last week that she is suing Beverly Hills and three oil companies for failing to contain toxic gases leaking in the community …

Our Creature Feature is a teary tale from Taipei, where Lin Wang, an elephant taken prisoner by Chinese troops in World War II, died last week. He was 86 and reputedly the world's oldest Asian elephant.

He was known to generations of Taiwanese children as Grandpa Lin, the war veteran who had dragged army cannons through the jungles of Burma (now Myanmar) until he was captured in 1943. In 1954, he was retired and sent to a zoo in Taiwan along with a female elephant named Ma Lan. She died last year, and zookeepers said that old Lin had been in poor spirits since.