Your Ride Over the Bay Should be Smoother
West-bound Bay Bridge redecked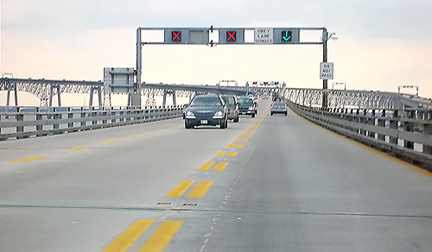 There is still no magic wand to wave over the back seat to quell the incessant are we there yets. But at least we can give you good news about the oft-dreaded Bay Bridge crossing.
The Maryland Transportation Authority reports the redecking of the west-bound lanes of the Bay Bridge has been completed, a milestone in the four-year construction project needed to extend the life of the bridge.
The suspension-span and through-truss (where drivers can see structural steel overhead) was redecked with 300 precast concrete deck segments. Construction took place mainly at night, but noisy and sometimes bone-jarring steel roadway plates were placed in the lanes during daytime use. Those plates were expected to be removed by Memorial Day. But crews beat that deadline by a couple of weeks, taking the last one away in the wee hours of May 2.
It's close, but it's not done yet. Throughout the summer, crews will continue finishing work, including deck grinding and grooving that will make the ride even smoother for all who cross the Bay. MDTA promises that the work will be done during limited daytime and overnight hours to minimize travelers' pain.
The Bay Bridge Preservation Project, began in December 2006, includes redecking, new railings and overhead lane signals, spot painting and electrical upgrades. The project should finish this fall.
-Margaret Tearman
---
Look Who's Won a New Web Site
Robert A. Pascal Youth & Family Services Center Wins Chance for Charity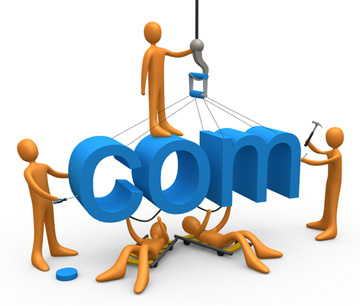 The Robert A. Pascal Youth & Family Services Center in Severna Park is getting a new web site — thanks to everyone who voted for the Center in the Chance for Charity contest organized by Annapolis-based Grasmick Web Design.
"We asked people to log on to a website we created for the contest and either submit a charity or vote for one of the charities already listed," explains company owner Matthew Grasmick
The contest ran for six weeks, beginning in March. Fifteen charities entered, and several hundred people voted. The Pascal Center came out on top and will be getting a timely new web page worth $5,000 on the web market.
"Our first website was created back in 1998 by a client who wanted to repay us for her success in one of our programs," says Adel O'Rourke, Pascal Center's executive director. "We've tweaked it along the way, but now Matt has wonderful ideas for us, and we can't wait to get started."
The new website will direct people looking for counseling services to the Pascal Center and will provide information on the programs offered, including substance awareness, anger management, DWI, children of addicted families and individual and family therapy.
Grasmick hoped the contest would help local charities expand their reach and find support in tough economic times.
"I founded Grasmick Web Design on the principle of supporting local businesses with quality Internet services," Grasmick says. "Supporting local charities is an extension of that principle. A great web site can make a world of difference to a charity."
The Pascal center's new web site should be up and running sometime this summer. Follow the progress at www.rpascal.org.
–Margaret Tearman