Teens Learn Trades
Experts teach painting, wooden window repair and positive attitudes
Six is the power number in Sherwin-Williams' partnership with the city of Annapolis to teach teens the painter's craft. Six teens graduated last month from the sixth Home-Work Paint Training Program sponsored by the company that Covers the Earth.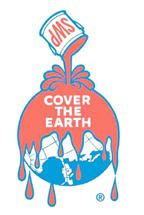 Each program adopts a project. This time, the painters in training covered the interior of the city's Department of Transportation building, a project valued at $50,000.
The graduates, in turn, develop new skills that can lead to employment. Painting is not all they learn.
"I had an attitude when I first came to class," said graduate Irving Crowdy. "But Mr. Kirby [McKinney] helped me see that I did not need that."
This month, training for all ages begins in a new skill: wooden window restoration. Guided by Bob Yapp, president of Preservation Resources Inc., 12 students will learn sash removal, lead-safe paint and glass removal, epoxy and wood repair, glazing putty application, weather stripping and sash installation.
The students will help save the original windows in historic, residential or commercial property districts and can restore up to six double-hung windows in the five days.
Information? Office of Youth and Community Affairs: 410-280-1462.
---
Giving Muscular Dystrophy the Boot
Annapolis firefighters kick up fundraising
In August, for Firefighters Appreciation Month in Maryland, show your support by donating your dollars. Firefighters from Annapolis Local #1926 take to the streets with their boots in hand August 6 through 9. They aren't trying to buy a new engine; they're trying to save lives throughout the state.
For those four days you can help ease the suffering of Marylanders with Muscular Dystrophy by dropping donations in a boot.
This year's goal is $25,000, to fund Maryland's Muscular Dystrophy Association clinic services, support groups, research, orthopedic equipment and weeklong summer camp sessions for children.
If you can't find a boot, mail your donations at www.mda.org.
Hapless Neighbors
Recent installments from local police reports
Maryland Natural Resources Police Corporal Jeffrey Sweitzer was on routine patrol on Deep Creek Lake in Garrett County 1am Saturday, August 1, when he observed a vessel traveling at an estimated 40 knots and passing within 15 feet of a fishing vessel. Weather was overcast with poor visibility. While Cpl. Swietzer was attempting to follow the vessel, he passed a person in the water screaming for help. Michael Patrick McCarthy, 23, of Kensington, was picked up about 300 yards from shore. McCarthy — who was highly intoxicated, disoriented, swimming away from shore and not wearing a life jacket — said that he had just fallen off a boat.
The only boat in sight was the vessel Cpl. Sweitzer was following. Now approximately one-half mile away, it could be observed only by its stern light. Cpl. Swietzer and McCarthy found the vessel on a boatlift and covered for the night at a lakeside residence.
Cpl. Sweitzer's investigation revealed that the boaters, now inside, had gone home without realizing that McCarthy had fallen off and was missing. The vessel operator, Daniel Joseph Beggy, 41, of Kensington, was charged with negligent operation of a vessel.
Hummingbird at Last
Our Creature Feature comes to us from Bill Burton's yard on Stoney Creek
Bill Burton's health is failing, so when daughter Liz and I heard him cry out, we thought the end was near.
To the contrary: The news was good. Burton hollered with joy after sighting a hummingbird sipping at a feeder just outside his window. "We've been trying for 35 years, and that's the first one I've seen," the Old Man of the Bay chortled.
Whether it was ruby-throated or rufous, he couldn't say. Both species are approaching the end of their season here. After arriving in March and producing two to three clutches of two jellybean-sized eggs, the eighth-of-an-ounce birds will be flying off to Mexico and Central America in September.