Our Fathers
In Three Words
conceived, compiled and edited by Margaret Tearman
---
I
n this era of Twitter, people are trying to encapsulate their thoughts and ideas more succinctly. Bay Weekly, a hip, happenin' newspaper, has joined the trend with our annual Father's Day tribute. We've asked friends and neighbors to tell us, quite simply, about their father — in just three words.It's an easy assignment, and one we know will inspire you. Send us your father in three words and picture, and we'll add them to our story online:
[email protected]
.
Alex Rimmer, 1, of Huntingtown
Jason Rimmer: WSSC Facility Technician
Da-da. Giggle. Da-da.
---
Rocky and Amos Doty, 2 and 4, of Port Republic

Douglas Z. Doty III, 62: Facility Dynamics
Wooftastic. Tailwagging. Barkriffic.
---
Jahci Knick, shown, 6, and Mazzi Bunn, 12, of Chesapeake Beach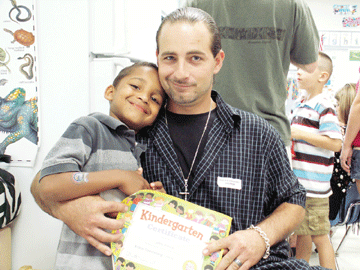 Jason Knick: Steamfitter, Local 602
Loving. Kind. Funny.
---
Emma Levett, almost 7, of Annapolis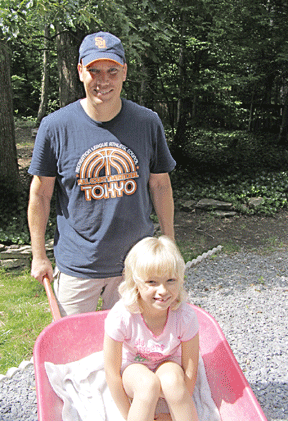 Mark Levett: FBI agent
Hard-working. Nice. Sports fan.
---
Elsa Leigh Knoll, 7, of Annapolis
John Alexander Knoll, Sr.: Bay Weekly General Manager
Nice. Goofy. Fun.
---
Gabriel Benny, 8, of Chesapeake Beach

E. Lee Benny, Sr.: Engineer at U.S. Department of State
Fun. Uncomplicated. Big kid.
---
John Alexander 'Jack' Knoll, Jr., 8, of Annapolis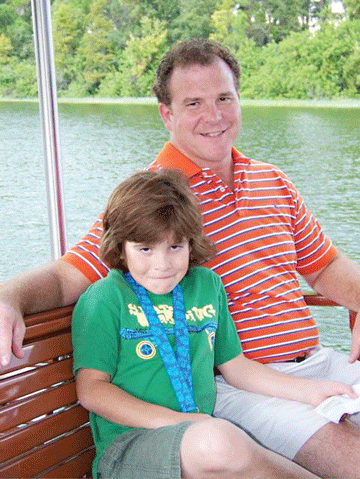 John Alexander Knoll, Sr.: Bay Weekly General Manager
Handsome. Kind. Pet-lover.
---
Katie and Karli Hawxhurst, 10 and 14, of Prince Frederick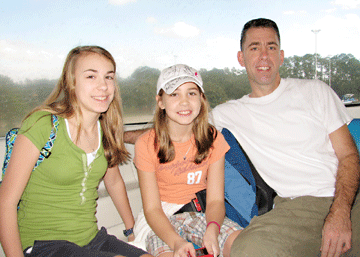 Joe Hawxhurst: Division Chief, Calvert County Inspections & Permits
Entertaining. Responsible. Hard-working.
---
Daniel Austin, 11, of Dunkirk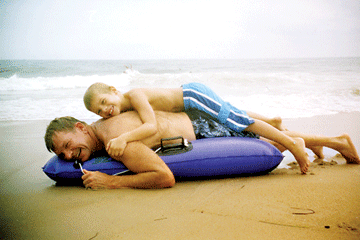 Mark Austin: Carpenter foreman
Funny. Fun. Cool.
---
Laurence Claggett, 12 of Annapolis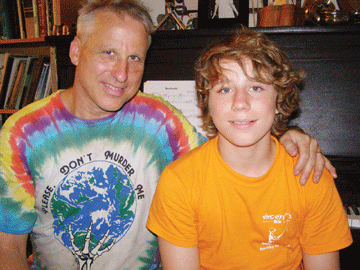 John Damm: Graphic designer
Hard-working. Caring. Generous.
---
Audrey Poe, 12, of Dunkirk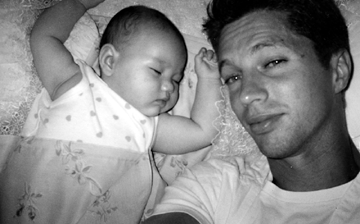 William Poe: Documentary film maker
Original. Funny. Loving.
---
Daniel Steel, 13, of Breezy Point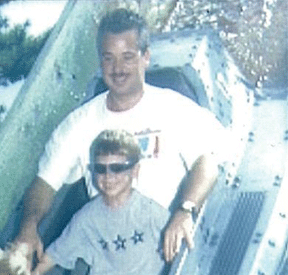 Jeff Steel: Business manager
Loyal. Hard-working. Playful
---
Diego Ybarra, 13, of Chesapeake Beach
Abby Ybarra: Actor, musician and environmental educator
Wise. Caring. Responsible.
---
Rachel Beall, 15, of West River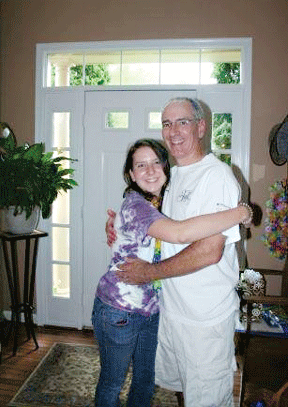 Jim Beall: CFO for the National Business Center, Department of the Interior
Intelligent. Funny. Comforting.
---
Marina Mia Ybarra, 17, of Chesapeake Beach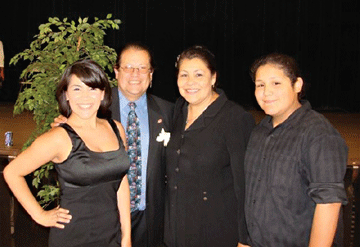 Abby Ybarra: Actor, musician, entertainer and environmental educator
Talented. Quirky. Wise.
---
Sara Newman, 19, of Dunkirk
Monte Newman: Retired President and owner of Opportunity Concrete
Quiet. Hard-working. Giving.
---
Sarah Brewer, 21, of College Park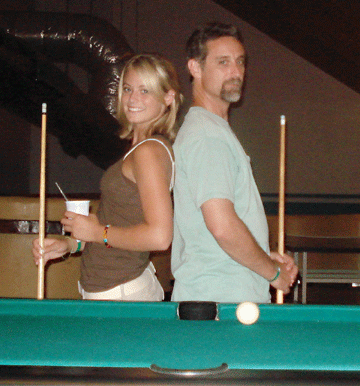 Mike Brewer: Senior project manager, WE Bowers
Adventurous. Supportive. Easy-going.
---
Ruth Doherty, 21, of Annapolis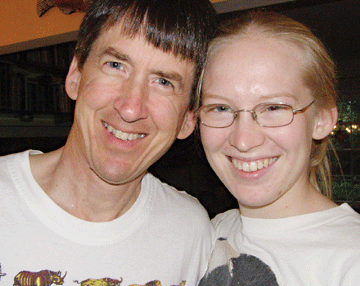 Jonathan Doherty: Chesapeake NEMO Manager for the National Park Service
Silly. Squirt-gun-toting. Chocolatier.
---
Amanda Russell, 21, of Dunkirk
Tom Russell: GSA U.S. Government
Extraordinary. Devoted. Loving.
---
Ariel Martinez Brumbaugh, 22, of Annapolis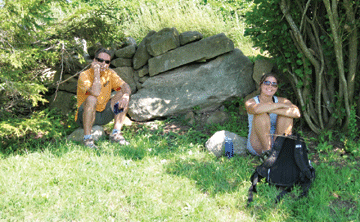 Jack Brumbaugh: Artist
Creative. Pensive. Witty.
---
Diana Beechener, 25, of Pasadena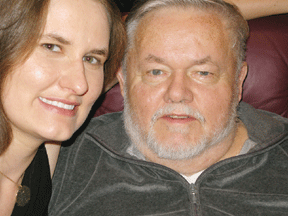 George W. Beechener Jr.: Stockbroker
Bawdy. Soft-hearted. Unpredictable.
---
Chad DeVilbiss, 29, of Annapolis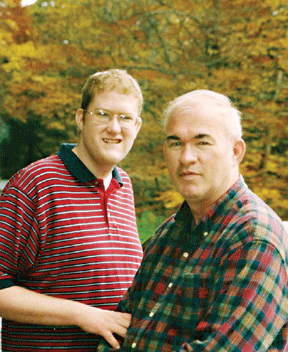 Russ DeVilbiss: Musician
Brave. Musical. Idea-man.
---
Rachel Sitomer, 29, of Arnold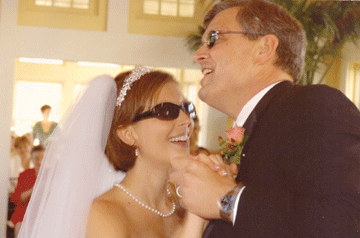 Roger Crane: Engineer
Dedicated. Supportive. Welcoming.
---
Mark Burns, 32, of St. Leonard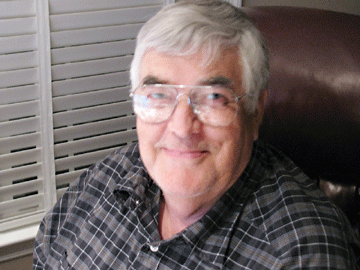 Mike Burns: State Highway Inspector, Realtor, Park Booster
Devotion. Literalism. Stetsons.
---
Kristin Davis, 35, of Owings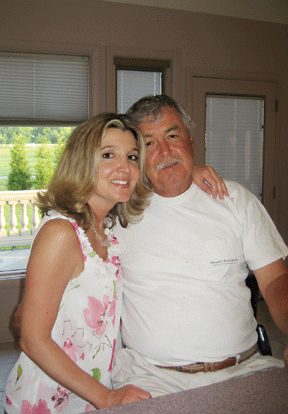 Anthony Williams: Owner, Built Rite Homes
Warmhearted. Courageous. Faithful.
---
Heather Boughey, 37, of Pasadena
Bill Burton: The Old Man of the Bay
Eclectic. Adventurous. Gruff Teddy Bear.

Granddaughter Mackenzie Noel 'Grumpy' Boughey, 7
Missing some toes. Loveable. Fun.
---
Gerald L. Watts, 39, of Loch Haven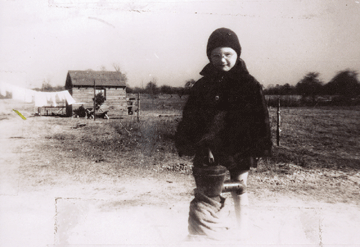 Charles J. Watts: A & Eagle Route-Man
Hard-working. Imperfect. Loving.
---
Michelle Steel, 42, of Chesapeake Beach
Richard Bednarik: Carpenter, Fisherman
Rugged. Generous. Protector.
---
Sherri Tearman, 42, of Crofton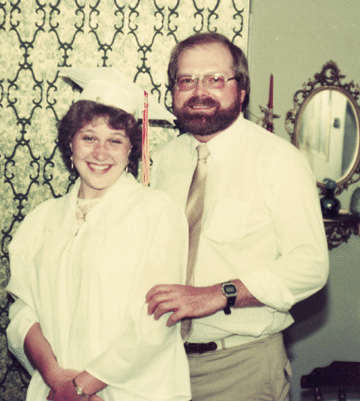 Tom Tearman: Smithsonian Exhibit A/V Director
Contemplative. MacGyver-ish. Caring.
---
John Alexander Knoll, Sr., 43, of Annapolis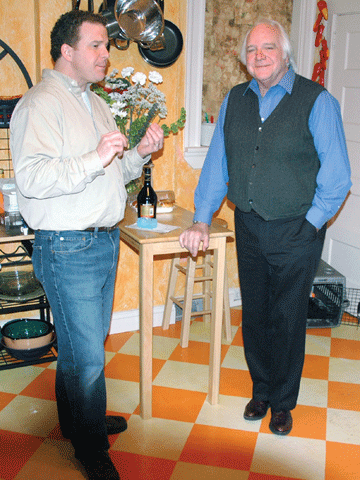 John F. Knoll: Educator, Consultant
Intelligent. Stoic. Thoughtful.
William Lambrecht: Step-father; Bay Weekly co-founder; Washington Bureau Chief, St. Louis Post-Dispatch
Calm under pressure.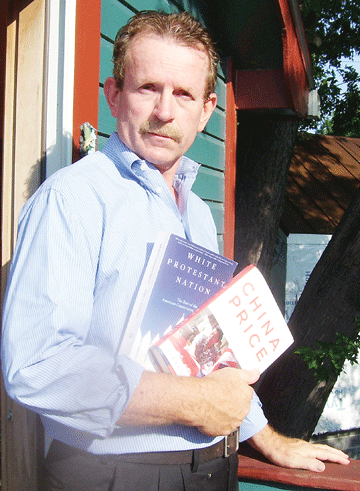 ---
William Poe, 44, of Dunkirk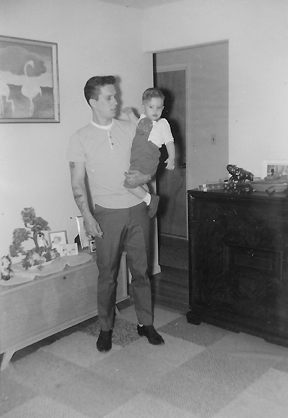 Richard Poe: Pool hustler
Rambler. Rabble-rouser. Raconteur.
---
Lisa Edler Knoll, 40-something, of Annapolis
Howard Edler: Entrepreneur
Parsimonious. Wise. Cantankerous.
---
Jackie Cutlip-Niles, 46 of Dunkirk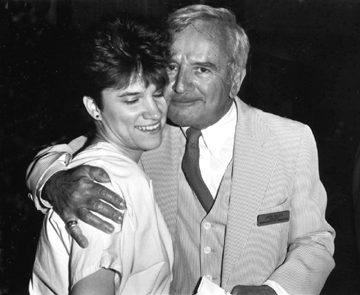 Jack Niles: Treasury Department
Charming. Gentle. Missed.
---
Sally Claggett, 47, of Annapolis
Laurence Claggett: Dentist, Historian
Engaging. Clever. Original.
---
Amy Kliegman, 49, of Dunkirk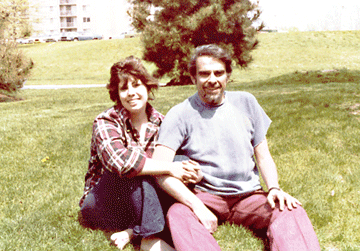 Albert Kliegman: General Sales Manger, Car Dealership
Strong. Funny. Loving.
---
Monica Lee Silbas, 49, of Chesapeake Beach,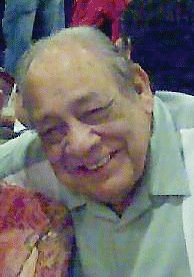 Steve Silbas: Irvine School District Janitor
Smart. Patient. Forgiving.
---
Margaret Tearman, 51, of Huntingtown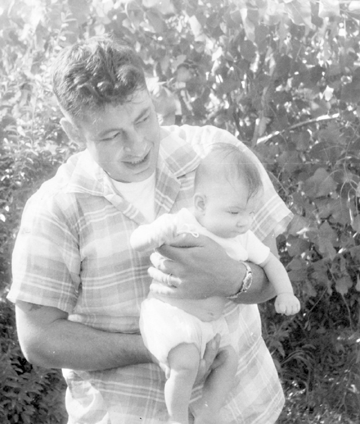 Alex Koehler: Los Angeles County Sheriff
Sage. Big-hearted. Loud.
---
Mary V. Miller, 54, of Edgewater
Thomas J. Aylward Jr., PhD.: Professor, University of Maryland
Family-oriented. Disciplined. Fun-loving.
---
Mark Austin, 56, of Dunkirk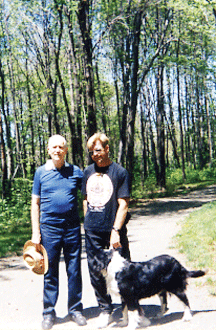 Bill Austin: Minister
Strong. Christian. Idealistic.
---
Bill Lambrecht, 58, of Fairhaven Cliffs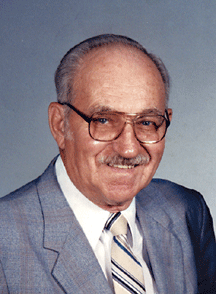 Louis Lambrecht: Factory Supervisor
Hardworking. Likeable. Grumpy.
---
Albert 'Abby' Ybarra, 58, of Chesapeake Beach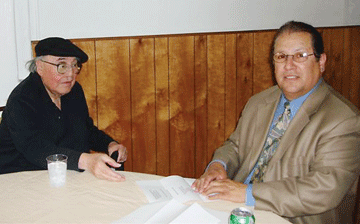 Miguel 'Mike' Ybarra: Tuna Fisherman, Carpenter, Union Organizer and Bodyguard for Cesar Chavez
Loyal. Compassionate. Life-Giving.
---
Kirsti Unnila, 58, of North Beach
Uuno Uunila: Commercial salmon Fisherman
Fisherman. Musician. Passionate
---
Susan Ellsworth Shaw, 61, of Huntingtown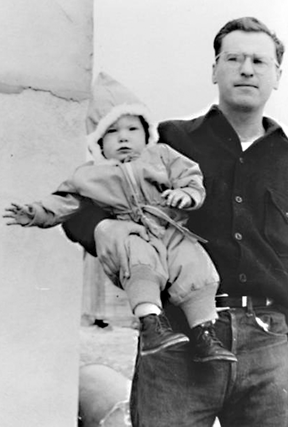 Edward Ellsworth: Service Station Manager, Postal Supervisor
Hard-working. Historian. Survivor.
---
Tom Tearman, 62, of Huntingtown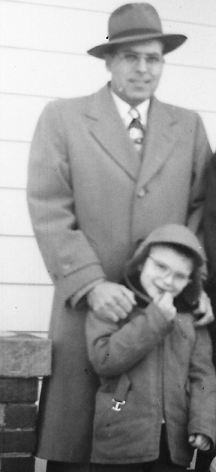 William F. Tearman: Funeral Director, Bank Officer
Pondering. Sensitive. Confident.
---
Audrey Gaquin, 63, of Annapolis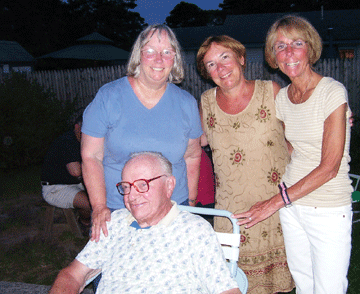 Thomas E. Gaquin: Linguist
Wise. Kind. Fun.
---
M.L. Faunce, 65, of Churchton
J.P. Faunce: Washington, D.C., Streetcar/Bus Driver
Affable. Easy. Street(car)-wise.
---
Sandra Olivetti Martin, 65, of Fairhaven Cliffs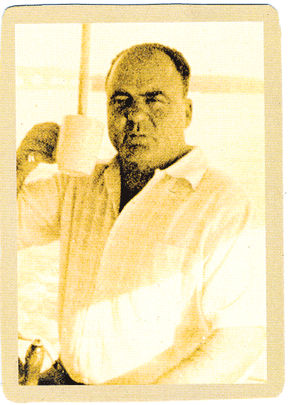 Gene Martin: Bookmaker, Restaurateur, Boat Salesman
Cool. Clever. Conscience-free.
---
Dennis Doyle, 66, of Annapolis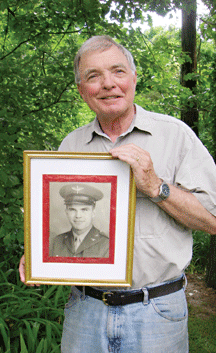 John J. Doyle: Plant Manager, Quinn Berry Plastics Corp.
Honorable. Courageous. Resolute.
---
Shirley Poe, 68, of Dunkirk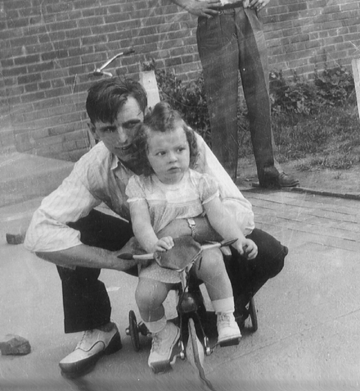 James Sale: Auto Mechanic
Funny. Loving. Amazing.