Primary Ruckus
Two against one:

In the First Congressional District, state senators aim to take down a GOP veteran
Conversations with Bay Weekly editor Sandra Olivetti Martin
Feeling left out of this exciting presidential campaign? Even Maryland's new, earlier primary date doesn't give us much clout in choosing the candidates. By February 12, when we vote, more than half of the states will have spoken.
But here in Chesapeake Country, we have our own riveting congressional contest in the challenge of Rep. Wayne Gilchrest by not one but five would-be U.S. House members, including two state senators, Andy Harris and E.J. Pipkin.
Members of Congress aren't often unseated, especially within their own party primary. But this is a lively contest indeed, with Gilchrest, a moderate Republican, being attacked from the right by candidates and by outside organizations, namely the Club for Growth, a big-money group pushing the doctrine of lower taxes and less regulation. Whether that theme sticks on the wall in Maryland remains to be seen.
Gilchrest is taking it to heart and calling in his own heavy hitters, including President George W. Bush, who last week wrote to Maryland Republicans "to ask for your support of Republican Wayne Gilchrest."
Of course we can't all vote in this race in the First Congressional District, a huge district that encompasses the entire Eastern Shore as well as Arnold, Severna Park, Pasadena, Glen Burnie and Odenton — plus Cecil County and northerly parts of Baltimore and Harford counties. But the outcome will affect us all by shaping the direction of Maryland's eight-member Congressional delegation.
Who's who? Here the big three introduce themselves in their own words, interviewed by Bay Weekly editor Sandra Olivetti Martin.
Wayne Gilchrest
• 60-year-old, married father of three, at home in Kennedyville (Kent County)
• U.S. Congressman for 17 years
• Former school teacher, house painter and U.S. Marine
Bay Weekly In a year when Maryland election races are overshadowed by national races, your Congressional district is Chesapeake Country's most exciting…
Wayne Gilchrest Exciting? Canoeing the Sassafras River in snow and a stiff breeze is exciting. Walking to the South Pole from the Ross Sea is exciting.
Bay Weekly Exciting for those of us not running it, that is. What's this race like for you?
Wayne Gilchrest It's a horse race.
Some races are like taking a covered wagon to California: a long haul, but you can do it if you have enough supplies, if you're competent about the trial and you have patience. The covered wagon race starts February 13.
In this one, the horses are galloping, stopping once in a while for hay, grain and water. Now it's a horse race, and I've got a good strong horse.
Bay Weekly You've done this job a long time and won reelection seven times since you beat Ray Dyson in 1990. What's the promise you make to the voters who hire you to represent them in Washington?
Wayne Gilchrest I'm just here trying to understand how to help my constituents. I deeply respect the Constitution and the vibrant words of the Declaration of Independence, and so I look at every issue in a very objective fashion. I believe my constituents want me to be competent, informed and have initiative and ingenuity in serving them in Congress. I don't believe I'm in office to follow a mythical partisan icon.
Bay Weekly To get to Washington, you've got to win two elections, starting with the Republican primary. Each campaign, new Republicans step up to oppose you. This campaign's brought not one but five opponents. Why the stepped-up opposition?
Wayne Gilchrest Two reasons. For one, some people just want to be members of Congress and to be up here in the king's courtyard in the perceived marble palace.
For another, I think some people distort American democracy into red and blue states, conservative and liberal — nothing that Thomas Jefferson or George Washington or even Abraham Lincoln ever imagined. They appeal very boisterously to what has become known as the Republican base and distort my voting record to make me look pretty silly.
Bay Weekly Pushing the distortions aside, what's the truth of your record?
Wayne Gilchrest I've worked to reduce illegal immigration and expand a legal workforce for small businesses.
I've voted for every tax cut ever that came through the House of Representatives. The only increase I voted for was to close a loophole where foreign corporations did not pay federal taxes, putting American corporations at a competitive disadvantage. We used that [tax] money for farm programs.
Looking at the war in Iraq, we need three things: One, a strong military. Two, better analysis from our intelligence agencies, and we have that now. Three, what [President Dwight] Eisenhower called strong consensus, which means dialogue and diplomacy. So instead of burdening our young U.S. troops, who are stunningly competent, with all our foreign policy problems, we need to support them with good intelligence and diplomacy.
Bay Weekly Your election opponents have depth as well as breadth. Sen. Andy Harris has the backing of the Republican Club for Growth and former Gov. Robert Ehrlich. Were you surprised when Ehrlich endorsed your opponent?
Wayne Gilchrest No.
Bay Weekly Why does the Club for Growth go after you with such ferocity campaign after campaign?
Wayne Gilchrest I don't know. I don't know anybody in the Club for Growth. Governor Huckabee referred to the Club for Growth as the Club for Greed. They have a view of the world that is not my view. I am not going to look at the world through a bent straw rather than in a panoramic view that takes in extra levels of complexity.
Bay Weekly You've got the support of Mr. Conservative, former congressman Newt Gingrich, and of Ehrlich's lieutenant governor Michael Steele. What did they say in your support when they made their endorsements at your fundraiser this month?
Wayne Gilchrest I think they said I was the best thing since sliced bread. Newt said I deserved to be reelected because I was competent, responsible and had served my district above party loyalty.
Bay Weekly Maryland has over 4,000 miles of coastline. Is preparing for climate change one of our responsibilities?
Wayne Gilchrest We have a grave responsibility federally. There is legislation on both sides of the House of Representatives that would reduce greenhouse gas by 2050 to well below its 1990 levels. This will not stop the greenhouse effect, but it will reduce its very negative impact. With our new understanding of acceleration of these ice sheets in Antarctica, Greenland and glaciers globally, we need to move very quickly.
I also encourage readers to think how they can be energy efficient in their own lives, from how they travel to how they use water electric and energy.
Bay Weekly What's our next step on Chesapeake Bay?
Wayne Gilchrest We simply have to ask this question: What's causing the degradation of the Bay? You make a list — air pollution, sewage treatment, septic, roads, buildings, housing developments, parking lots, essentially human activity — and then have the political will to reverse that. You create a system to make human activity compatible with nature's design. Agriculture must be part of that, for if we don't have vast stretches of open space, we will never restore the shallow, sensitive Bay.
Bay Weekly What will you do if you lose?
Wayne Gilchrest Maybe spend a month in the dry valleys in the Antarctic. Or it could be north of Brooks Range. It could be paddling around the Delmarva Peninsula. It could be helping at homeless shelters.
Andy Harris
• 51-year-old, married father of five, at home in Cockeysville (Baltimore County)
• Maryland State Senator for nine years
• Obstetric anesthesiologist; Naval Reseve officer.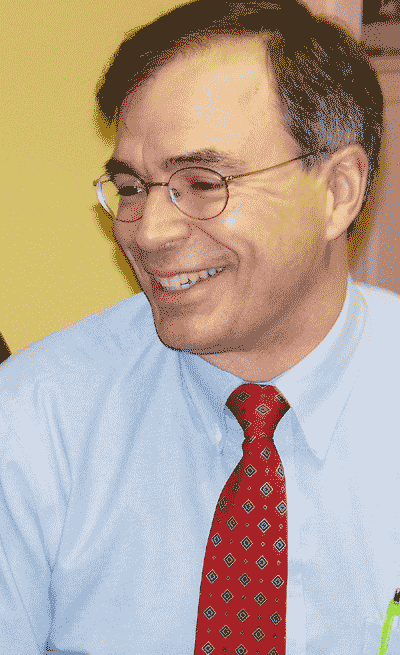 Bay Weekly Are you still a working doctor?
Andy Harris I'm on the faculty at Johns Hopkins. Until 2002, I was the director of obstetric anesthesiology, providing pain relief to women in labor. Now I'm a professor, teaching residents all kinds of anesthesiology.
Bay Weekly How does your profession shape your perspective as a politician?
Andy Harris I think of my work as taking care of people. It's public service, and my work in the senate is an extension.
I also understand the issue of health care intimately, because that's what we're delivering everyday at Johns Hopkins. We have to solve the problem of making sure everyone has insurance by some means; how is where people disagree.
Bay Weekly Johns Hopkins — where you have a long relationship, back to your undergraduate days — put out a study a couple of years ago saying that physicians are rarely elected to Congress. In fact, since 1960, only 25 or so physicians — including Bill Frist and Ron Paul — have served in the Senate or U.S. House Why do you think that is?
Andy Harris Today we have 10 in the House and two in the Senate.
The professions repel each other in a way. As a physician, you're trained as a scientist. In natural science, things are true or not true; It's black and white. But legislation is more a social science with many shades of gray and no right or wrong. Whatever the majority votes is right on that given day. That frustrated me a lot in the beginning.
Bay Weekly You've raised over $1 million for your campaign, making you the biggest fundraiser in the race. Who are your big donors?
Andy Harris One of my opponents [E.J. Pipkin] is a multimillionaire; whether I'm the best funded depends on how much of his own money he put in.
As for donors, we have over 5,500 individual donors, giving from $2 to the $2,000 federal campaign finance limit.
Bay Weekly We hear a lot about the role of the Club for Growth in your campaign. They've endorsed you and paid for television advertising against your opponents. What is this Club?
Andy Harris Probably the largest and most influential free-market-supporting group in Washington. They support candidates who share their philosophy of strengthening the American economy through free-market principles.
Bay Weekly As well as buying advertisting, how has the Club for Growth supported your campaign?
Andy Harris They've given the campaign about a quarter of a million dollars bundled together from their contributors.
Bay Weekly How might that relationship play out in Congress?
Andy Harris I agree that we should have less government spending and taxation. We would have another voice for fiscal conservatism, which I think we'll need to get out of recession and rebuild the economy in such a way that we make other recessions much less likely by letting free enterprise work.
Bay Weekly You've told voters, "As a veteran, I believe winning the war on terror is the calling of our generation." How do you mesh the cost of winning the very expensive wars we're fighting with your promise of "fiscal responsibility — to cut taxes and spending"?
Andy Harris The same way Ronald Reagan did in the 1980s in winning the Cold War: by building up the defense budget and restricting spending in other areas of the economy. By implementing tax cuts, he was able at the same time to build the economy.
Bay Weekly You sit on the Maryland Senate Environmental Affairs Committee and seek to represent a district whose environment and economy are intertwined with the Bay. Do you have a prescription for restoring Chesapeake Bay?
Andy Harris What will work is realizing that Maryland alone can't do it. It takes a coalition of all the states that contribute to the pollution, for example, the coal-burning states in the Midwest. My approach has always been to have everybody at the table who has a stake in the solution. In Congress, I'd use that approach as well as the mechanisms that government has to help convince other states, by restricting the use of federal dollars, for example.
Bay Weekly How do you enjoy the Bay?
Andy Harris My family has enjoyed boating on the Bay for years. I've seen the problems, and that's part of the reason I really do want to help restore it.
Bay Weekly Climate change could shrink the district you hope to represent in Congress. Is climate change a reality we should be preparing for?
Andy Harris Clearly the water level is rising. Climate change is occurring. The question is what's causing it and whether we can affect a change without crippling the economy. I don't think we know for certain that we're contributing to it in a way we can effectively change. It may be part of a larger global cycle we don't understand. I hesitate to take very expensive steps without more information.
Bay Weekly What effects are you seeing from the support of former governor Robert Ehrlich?
Andy Harris I think people realize Bob Ehrlich is in the position to gauge who could best represent the First District, because he's worked fairly closely with all three [leading] candidates and seen what all can do.
Bay Weekly With the primary election that decides your fate three weeks away, do you have polling results?
Andy Harris We're smiling. Our polls show if we had told people seven months ago that we're running a very competitive race with three weeks remaining, most would say we were crazy.
Bay Weekly Who's your Republican presidential candidate this year?
Andy Harris I am really not sure who I'm going to vote for.
Bay Weekly In terms of ideological gridlock and polarization in Washington, do you work easily with people who see the world differently?
Andy Harris I believe in building coalitions around issues, and to do that I have had to reach across the aisle to Democrats. I can, but that doesn't mean I ever sacrifice my principles.
Bay Weekly But are you a nice guy?
Andy Harris I think so. I'm kind of happy-go-lucky usually.
E.J. Pipkin
• 51-year-old, married father of three, at home In Stevensville (Cecil County)
• Maryland State Senator for five years
• Formerly worked in financial markets on Wall Street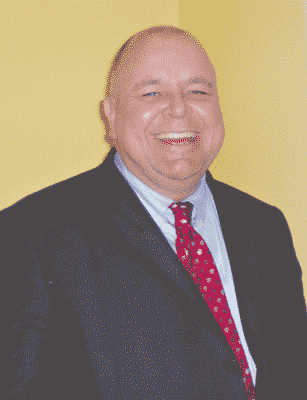 Bay Weekly How does your work on Wall Street shape your perspective?
E.J. Pipkin I made enough money that I was able to devote myself to the Bay when I came home to Maryland, started a family and settled on Kent Island. Fighting Dredge Spoils Site 104 north of the Bay Bridge took over my life for over two years nonstop. I organized a grassroots effort to preserve the Bay and got legislation passed so that open-water dumping could never happen again. That was from 1999 to 2001, before I got into politics.
In 2002, I ran for the state senate against a 22-year incumbent considered the fourth-most powerful person in Maryland. Over a year and a half, I stood on the back of my pickup truck and waved at people. I knocked on 10,000 doors and won that race.
Bay Weekly You've been wanting to go to Washington. You also ran against Sen. Barbara Mikulski in 2004. Have you decided you'd do a better job in Congress than in the state Senate?
E.J. Pipkin I've worked for nine years on issues important to the First Congressional District: healthcare, broadband communications, Bay and coastal issues, the Bay Bridge. I think I offer a better alternative than the incumbent or the major challenger.
Bay Weekly What would change for Marylanders if voters in the First send you to Congress?
E.J. Pipkin I do tremendous amounts of homework on issues and work hard to propose detailed, thorough, different solutions on how to make people's lives better. For example in health care, I propose a market-based solution so each individual can control their own health care and take it with them from job to job.
For me, the focus would be to continue to reduce taxes. I worked very hard against the tax increases passed in the special session of the Maryland General Assembly last fall and can show a record of working against wasteful spending. Instead of increasing taxes, I proposed $1 billion in state spending cuts.
I would support the troops in Iraq so they would not have funding issues or timetables; secure Iraq and keep it safe and out of the hands of terrorists, then bring the troops home.
Also very important to the First District are Second Amendment rights related to guns and hunting.
Bay Weekly How do you characterize yourself?
E.J. Pipkin I'm a high-energy person. I do my homework. I let policy, not politics, guide my decisions. I'm good at taking very complex issues and explaining what they mean in people's daily lives.
Bay Weekly You were out front on utility rate increases. Is that work you'd continue in Washington?
E.J. Pipkin I've been very active in the electric utility issue. I opposed the 1999 deregulation bill that set the stage for a 72 percent rate increase. And I proposed a solution that would have returned $500 million to consumers. As the Public Service Commission has said, it's proved to be a failed regulatory scheme, with that much money and millions more. We've created the worst of all worlds. A monopoly not heavily regulated with no competition is a recipe for disaster for consumers.
As we've seen in events this week, the federal regulatory scheme has to do with how electricity gets priced. If those wholesale prices are not competitive — and they aren't — then there's no way under the current regulatory schedule we can get fair prices.
Bay Weekly You challenge Congressman Gilchrest's conservative credentials. What difference should that make to voters?
E.J. Pipkin I don't really think at the end of the day labels are going to matter. But we're talking about issues people care about. Because of [Gov. Martin] O'Malley's tax increases, people are super-sensitive to taxes. Republican Primary voters want to get back on track on fiscal issues.
This is an election about change not only in the First District but nationally, and this race is part of that change.
Bay Weekly Speaking of conservative credentials, on a couple of issues you yourself don't fit the mold: your support for alternative energy, clean air and water and some abortion rights, for example. So do you think it's more important to vote some other standard — reason, your conscience or constituents' opinions — than live up to a label like conservative or liberal?
E.J. Pipkin I think issues are much more complex than a 30-second TV ad or a minute on radio.
Bay Weekly Immigration has been one of your issues, and you have several punitive bills in the General Assembly. Why are you pushing the issue?
E.J. Pipkin People have just had enough. They feel they're paying higher taxes, and a part goes to people who illegally take advantage of the benefits our government offers. That makes them angry. They don't want amnesty for illegal aliens. They feel it's unfair because many of their ancestors went through the process legally. They think it's reached a critical mass in taking up our resources, and they want it settled.
Bay Weekly Where did your family come from?
E.J. Pipkin Poland, with a couple of name changes.
Bay Weekly You've been active in pushing for improved connections between Eastern and Western shores. Is that an interest you'd take to D.C.?
E.J. Pipkin Yes. The Bay is a national treasure, not just Maryland's. The Bay Bridge is the main artery for 26 million vehicles and up to 30 million in 2025 over five lanes of road. In about 10 years, the old span will have to be closed to be redecked.
It's a challenge, because no one wants another bridge. But no decision is a decision each year as the traffic continues to grow. If we're not going to address the problem, then we need to change our way of life, which is why broadband is so important, so people can telecommute and reduce crossings and we can attract clean jobs to the Shore.
Bay Weekly What's your personal connection to the Bay?
E.J. Pipkin I fished and crabbed for years — but a lot less since my political career.