---
Way Downstream
In Maryland, Gov. Martin O'Malley signed America's strongest stormwater-management law. Polluted stormwater
Members of St. Mary's College Student Environmental Action Coalition stand before an air-dried laundry line at the school's Sustainability Soiree on Earth Day.
runoff has been the fastest growing source of nitrogen and phosphorous pollution to the Bay. That was before the General Assembly passed — and O'Malley signed — the Stormwater Management Act, requiring developers to use green practices to slow polluted runoff escaping from parking lots, roofs and roads. "Controlling stormwater isn't sexy," said Sen. James Rosapepe, the bill's Senate sponsor. "But it's critical to cleaning up the Chesapeake Bay."
For their sponsorship, Rosapepe and Del. Jane Lawton were honored as Stormwater Champions by three green groups: Environment Maryland, Maryland League of Conservation Voters and 1,000 Friends of Maryland …
At St. Mary's College of Maryland, students made themselves Maryland's first college solely powered by green energy, voting 1,005 to 75 to tax themselves $45,000 a year — that's an annual increase of $25 each in student fees — to buy renewable energy credits. Their green power is electricity partially or entirely generated from renewables like solar, wind, geothermal, biogas, biomass and low-impact hydroelectricity. Collegians celebrated with a festival including smoothies whirled by bicycle power, live music from non-electric student bands, air-dried laundry and ice cream made in cans tossed, shaken and kicked by the college soccer team.
Following suit, University of Maryland undergraduates voted 91 percent in favor of raising student fees to purchase more green electricity at College Park. Fees would start at $4 per person per year, increasing by $2 each year to a maximum of $12 — enough to purchase 137,000 megawatt hours of clean electricity per year. When the plan works, the campus will make history with the largest green energy purchase by a college or university in the country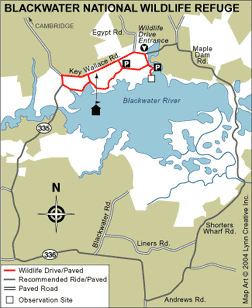 In Annapolis, South Arundel Citizens for Responsible Development (SACReD) is taking its grassroots campaign in a new direction. As a shareholder in Severn Bancorp, the activist group planned this week to introduce two resolutions at the annual meeting aimed at restricting the bank's lending in Chesapeake Bay critical areas …
On the Eastern Shore, Maryland has completed its purchase of 728 sensitive acres of lands to buffer Blackwater National Wildlife Refuge from development. The $10.3 million Project Open Space purchase — approved last week by Gov. Martin O'Malley, Comptroller Peter Franchot and treasurer Nancy Kopp on the Board of Public works — reprives two-thirds of a 1,072-acre parcel of land from development. On the remaining 328 acres, Thomas Land Group LLC and Egypt Road LCC have downsized their planned 2,700-unit resort to 675 new homes. The deal includes stormwater controls and $1.9 million for restoring the natural area, including establishing wetlands, creating habitat and establishing best management practices for farming …
Our Creature Feature comes from Borneo where, thanks to the World Wildlife Fund, you can see a video of an extremely rare Borneo rhino. Keep in mind when you're seeing it that there may be fewer than 50 of these creatures left on the earth.
This one was captured by a WWF camera trap or we wouldn't be seeing it at all. "These are very shy animals that are almost never seen by people," observed Borneo wildlife official Mahedi Andau.
Now go to www.worldwildlife.org/news/displayPR.cfm?prID=379 and prepare to get snorted at.