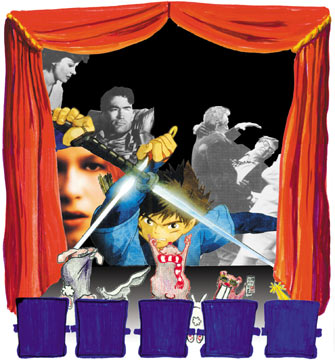 With Six More Weeks of Winter, It's Once Again Time to Snuggle Up with a Good Movie
If you believe naturalist John Taylor, it's spring in Chesapeake Country. Weather is so unreliable here, our learned friend from Mayo observes, that the only seasons you can count on are fall, when we're moving toward the dark days of the winter solstice, and spring, when we're moving toward the long days of the summer solstice.

Which may very well be true. But it's not getting Chesapeake Chip out of his hidey hole. "That's for the birds," said local groundhog Chessie Chip, country cousin to Punxsutawney Phil. "Me, I'm dug in till the weather's good enough for outdoor movies. Meanwhile, hurry up with those movies I lent you. It's movie madness down here. And turn that dish back over this way."

Hurry we did, finishing well before Groundhog's Day the 36 videos and DVDs — Chessie is state of the art — we'd carried up out of his burrow. This year, of course, many of his movies come to him via satellite by direct TV, and yes, we did re-aim his dish.

Now, straight from the groundhog's den, we offer you seven decades of great, good or merely entertaining movies. And we've continued a warning category for the truly wretched.

To satisfy diverse tastes, this yearly special is a staffwide effort. Still, we've got some notable redundancy, which we take to signify good taste. Appearing on our list not once but twice are six artists. Behind scenes, top choices go to — no surprise — director.

Directors Alfred Hitchcock (Rebecca and The Trouble with Harry) and Sally Potter (Orlando); choreographer Yuen Wo-Pind (Crouching Tiger, Hidden Dragon and The Matrix) and children's writer Roald Dahl (Chitty Chitty Bang Bang and The Witches).

On the other side of the camera, our top scorers, with two each, are Brenda Blethyn (The Witches and Saving Grace); Paul Newman (Butch Cassidy and Absence of Malice); Sally Fields (Absence of Malice) and Bruce Willis (Die Hard and The Sixth Sense).

For timely watching, we've included The Terminator, to get you in the mood for Terminator 3, and Close Encounters of the Third Kind, to prepare you for that classic's 25th anniversary release.

Our picks are divided into 12 categories and arranged by date, from oldest to newest.

"By the way," added Chessie Chip. "When spring comes, I hope you plan to set up one of those big outdoor screens. Now go away and leave me to my movies."

Action/Adventure
If you thought testosterone gave the genre its octane, think again. With Crouching Tiger, Hidden Dragon, we learned that anything an action hero could do, an action heroine could do better.

Die Hard
1988 • 2:12 • R
Twelve terrorists. A room full of hostages. A 40-story glass building. One scrappy, barefoot cop. What more do you want in a great action film? Directed by John McTiernan, written by Steven E. DeSouza (48 Hours and Commando), this non-stop action thriller (starring BruceWillis as Detective John McClane and Alan Rickman as the evil, uppity terrorist Hans Gruber) is more fun than humans should be allowed. By the time all is said and done, the sky scraper is in flames, an FBI helicopter is downed, all 12 terrorists have died appropriately horrible deaths and cool hero Willis even manages to win his wife's love back. Hey, you knew the ending anyway. The fun is getting there.
— Angela Collins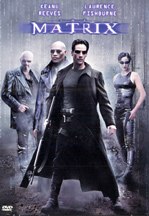 The Matrix
1999 • 2:16 • R
Andy and Larry Wachowski's sci-fi action thriller features Keanu Reeves as Neo, a daring computer hacker drawn into a battle of good vs. evil. At stake is the future of all humankind. Laurence Fishburne exudes serene competence as the magnetic Morpheus, leader of the resistance force who recruits Neo to fight the good fight. Superb, physics-defying action sequences make for a stimulating (and violent) visual treat. But The Matrix, unlike many action flicks, doesn't rely on special effects to carry the show. The plot, which is compelling and thought-provoking, invokes themes of Christian theology and conjures meaty questions like "What is reality?"
— Kim Cammarata


Crouching Tiger, Hidden Dragon
2000 • 2:00 • PG-13
"The real danger resides in the human heart …" So warns Li Mu Bai, a warrior whose sword, the Green Destiny, forms the focal point for this epic film about the conflict between social obligation and the human heart. The story's uniqueness comes in its choice of leads: the good guy, the villain and the reckless youngster who sets the plot in motion are all women — women who happen to be devastatingly tough fighters. This fabulous martial-arts flick is visually rich with lush scenery and shadowy fight scenes choreographed by renowned Yuen Wo-Pind (The Matrix). VHS is in Mandarin Chinese with English subtitles.
— April Falcon Doss
Animation
Animation is the icing in these cross-generational fantasies, but the cake is rich, too, with plot, character and imagination.
Dumbo
1941 • 1:04 • G
A truly classic Disney film with animation and plot so gentle that it's suitable for the youngest kids. There's not a violent villain in it, though there is a supremely weird hallucination scene after Dumbo drinks some spiked water. Dumbo's jumbo-sized ears bring on harsh teasing from kids and elephants alike. Things only get worse for the little fellow when his mother is caged for trying to defend him. Then Dumbo gets befriended by a mouse, who shows him that those much-maligned ears are also his greatest asset. Who needs a magic feather to fly? Just believe in yourself, and soar.
— April Falcon Doss

Who Framed Roger Rabbit?
1988 • 1:43 • PG
It's 1947, in a world where humans and Toons work side by side in Hollywood but live on their different sides of the tracks. In ToonTown, Betty Boop waits tables, Daffy and Donald Duck play piano in the Ink and Fleischer) is married to voluptuous lounge singer Jessica ("I'm not bad, I was just drawn that way.") Things get messy (and wildly hilarious) when washed-up gumshoe Eddie Valiant (Bob Hoskins) and evil guy Judge Doom (Christopher Lloyd) invade the Toons' \ personal lives, dishing up Toon car chases, bad-guy foiling and knee-slapping one-liners. But the real entertainment is watching live actors and cartoon characters share the same frame so naturally. Steven Speilberg and Robert Zemeckis literally made history here, sweeping the Oscars for Best Editing, Sound Effects Editing and Visual Effects Editing. Also, cool: Mel Blanc voices all the original Warner Bros.' characters, including Daffy, Porky and Bugs.
— Angela Collins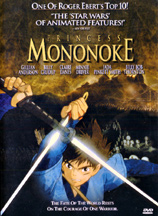 Princess Mononoke
1997 • 2:14 • PG-13
From the director of My Neighbor Totoro and Kiki's Delivery Service comes this masterpiece of state-of-the-art cell animation incorporating rich colors, beautiful imagery and a tight storyline. A young prince, infected with a mysterious disease from a rampaging animal demon, seeks a cure in theforest protected by Princess Mononoke. Here he discovers that the sickness is far-reaching, as the animal kingdom succumbs to the side effects of human progress.

Disney bought the rights to distribute this Japanese hit in America, but failed in promoting it because of its graphic violence (this is by no means a kids' movie). Unlike Disney animated stars, characters of Princess Mononoke are more realistic, with no clear line drawn between who is good and who is evil.
— Betsy Kehne
Chick Flicks
You know the stereotypes: Bewitching bimbos, wicked witches and women who lose it all, whether for love or rebellion. In true chick flicks, whatever the stakes, the woman wins.

Roxanne
1987 • 1:47 • PG
C.D. Bales (Steve Martin), a small town fire chief with an impressive nose, is a modern-day Cyrano de Bergerac. When intelligent, beautiful Roxanne (Darryl Hannah) comes to town, C.D. falls in love. But Roxanne falls for C.D.'s handsome, empty-headed assistant. Unable to find turns to C.D. for advice. The misfit volunteer fire fighters will keep you laughing, as will C.D.'s verbal and physical jousting with anyone who dares to comment on his "hood ornament." The issue, of course, is whether Roxanne figure out who is penning those romantic letters.
— Nancy Hoffmann

Orlando
1992 • 1:32 • NR
Adapted by director Sally Potter from the 1928 Virginia Woolf novel, Orlando is the story of a man who ends up as a woman. But wait; it's not what you might think.

Orlando (Tilda Swinton), an English male aristocrat, is commanded by his weary Queen Elizabeth I (Quentin Crisp) to "never grow old." And so Orlando's soul never does. Over the centuries, Orlando lives many lives, often in a woman's body. ("Same person," she reassures us. "No difference at all. Just a different sex.") But gender does make a difference in this world. She loses the family estate in 18th-century London because women have no property rights, falls victim to ruling males' sexist rationales and finally becomes a single mother in the more 'liberated' 20th century. This beautiful, lush, elaborate film is visually spellbinding and mentally provocative.
— Angela Collins

Saving Grace
2000 •1:34 • R
This is not the Grace now playing at Bowie Community Theater. The Grace in this English comedy is a middle-aged, upper-class gardener who learns her husband's suicide (by leaping out of an airplane) is the least of her worries. With grace and her green thumb, aplomb and a fine cast of idiosyncratic co-conspirators, Brenda Blethyn (Secrets and Lies and no, she doesn't weep throughout this one) turns misfortune into fortune.

Many missed this redemption by laughter at the movies; don't make that mistake this winter.
— Sandra Martin

Classics and Epics
These movies lay out the yardstick by which their genre is measured.

A Streetcar Named Desire
1951 • 2:02 • NR
Yes, it's a classic; sure, it's in black and white; and yes, it really is that good. Director Elia Kazan brings to life Tennessee Williams' Pulitzer-Prize-winning play about human desire and decay. Fading beauty Blanche Dubois (Vivien Leigh) comes to New Orleans to live with her sister and brother-in-law, Stella (Kim Hunter) and Stanley Kowalski (Marlon Brando). While there, Blanche's attempt to escape her past begins to unravel in a haze of alcohol and delusion. Leigh and Hunter both earned Oscars for their roles, and Marlon Brando — shouting the now-famous cry, "Stella!" — became a cinematic legend with his performance in this film.
—April Falcon Doss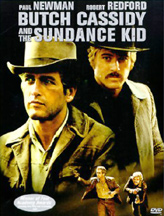 Butch Cassidy and The Sundance Kid
1969 • 1:50 • PG

Paul Newman and Robert Redford star in a story about the Wild West and of a drinking, robbing, shooting, cavorting with whores and making the best of life. Sundance (Redford) is the straight man to the ever optimistic Cassidy (Newman). Cassidy, as the leader of the Hole in the Wall Gang, is a man with "vision in world where everyone is wearing bifocals."

After a train robbery and with the law hot on their trail, the duo relocate to Bolivia, where they quickly resume their bank-robbing ways.

In the final scene, the boys are pinned down by the Bolivian Army. Cassidy continues to talk about a brighter future as he and Sundance go out in a blaze of gunfire under the Bolivian sun.
— Christopher Heagy

Poseidon Adventure
1972 • 1:57 • PG
Before Titanic, there was The Poseidon Adventure. It may not boast state-of-the-art special effects (or a sappy, suspended-belief love story), but it offers a more meaty, nail-biting race against Mother Nature's unforgiving brine. (Plus, as one movie critic said, "Who can deny the appeal of a capsized luxury liner full of Oscar winners?") After the S.S. Poseidon is capsized by a tsunami, Gene Hackman and Ernest Borgnine battle for pecking order while leading their desperate followers through fire, floating bodies and endless liters of ocean. Shelley Winters (nominated for Supporting Actress) is memorable as the overweight grandmother who can't swim.
— Angela Collins
Comedy
They've gone too far, you say, shaking your head as your sides are splitting. That's why we love 'em so.

The Trouble with Harry
1955 • 1:39 • PG
Q: What's an Alfred Hitchcock film doing in a cateory like this?

A: Showing what happens when the master of suspense scratches his funny bone. The subject is grim enough: Poor Harry is dead, but he's not resting in peace. But the way his body keeps popping up won't let you take his ghoulish plight seriously. A young, sassy Shirley MacLaine breaks into the movies with this one.
— Angela Collins & Sandra Martin

The Producers
1968 • 1:22 • PG
Can't get to New York this weekend? Rent the video that inspired one of Broadway's hottest shows: The Producers. This now-classic farce was Brooks' directorial debut and earned him an Oscar for best screenplay. In it, Broadway producer Max Bialystock (Zero Mostel) cons meek accountant Leon Bloom (Gene Wilder, in his first movie) to aid and abet Bilaystock's scheme: sell 25,000 percent interest in a production that's sure to flop, then skip the country with the proceeds. The production, Springtime for Hitler, could have been invented only by Brooks. A little dated in spots, but still full of laughs.
— April Falcon Doss

Bowfinger
1999 • 1:37 • PG13
Written by Steve Martin, Bowfinger is knee-slapping, belly-laughing humor at its best, uniting for the first time two of the funniest names from the glory days of Saturday Night Live. Steve Martin plays a down-on-his-luck Hollywood producer trying one last time to score a blockbuster. He has the perfect script, but his choice for leading man — Eddie Murphy — won't touch the role. The laughs start as Martin schemes to film Murphy's character without his knowledge and by using a look-alike stand-in, also played by Murphy. Martin and Murphy are at their best, and this is the funniest movie in years for either. Perhaps best of all is Murphy's self-deprecating portrayal of the egomaniacal superstar who could have been modeled after himself.
— J. Alex Knoll

Cult/Camp
Whether horror flicks, adventures, zany sci-fis, over-the-top comedies or nostalgic stereotypes, these brews are stronger — and often stranger — than your average cup of tea.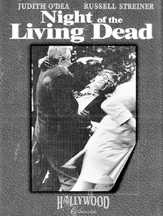 Night of the Living Dead
1968 • 1:36 • NR
Seven people hole up in a farmhouse under siege by zombies hell-bent on eating living human flesh. Director George Romero introduces here the art of the gross-out genre, with graphic scenes of liver eating and arm chewing. The effect is less disgusting than today's horror flicks because of its black-and-white format and low-budget feel, but suspense-wise it is all there. Romero's use of hand-held cameras create a documentary-like style, making Night of the Living Dead a cult horror flick.
— Betsy Kehne

Grease
1978 • 1:50 • PG
Remember those late '70s parties where costumed bobbysoxers and greasers hand jived like crazy? Any movie that inspires people to dress up and act silly must be enjoyable, and director Randal Kleiser's nostalgic musical comedy doesn't disappoint. The plot is simple and sweet: boy (John Travolta) and girl (Olivia Newton-John) fall in love during summer idyll, then part. They reunite by chance as seniors at Rydell High School, but can love overcome their differences? The addition of fast cars, rock & roll and hooligans with enough attitude to be interesting but not dangerous equals a toe-tapping trip to the 1950s of American myth.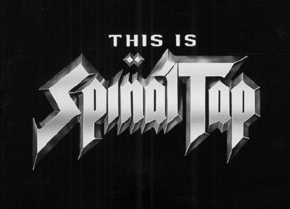 This Is Spinal Tap
1984 • 1:23 • R
In this hysterical spoof, Rob Reiner plays documentary film director Marty DiBergi on the trail of the aging heavy metal rock band, Spinal Tap. Formed in rock's fertile '60s, the band has enjoyed success but is long past its zenith — something only the musicians seem not to notice. Sound familiar? At one point, the band plays at a USO base, until their instruments are fried by feedback from air traffic radio signals. Somehow, through trials and tribulations, Spinal Tap stays together and even enjoys a resurgence in Japan. What Reiner — who also directed this movie — calls a "rocumentary" is more aptly a "mockumentary," poking fun at rock and roll, its stars, its fans and an entire era. If you're a rock aficionado, this movie will delight with its countless references to real-life bands. If you just enjoy tapping your feet to the beat, the soundtrack of this cult classic will keep you humming for weeks — even if it is something like "Cups and Cakes" or "Sex Farm."
— J. Alex Knoll

Drama
What you'll find here are good stories colored by a full palette of emotions.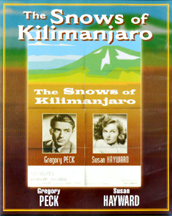 The Snows of Kilimanjaro
1952 • 1:54 • NR
What lures an American writer on African safari? Gregory Peck contemplates this question — and his life's successes and failures — as he lies dying at the foot of Africa's great mountain, Kilimanjaro. The gathering vultures and hyenas force him and his love (Susan Hayward) to face their ghosts, including Peck's lost love (Ava Gardner). Based on the story by Ernest Hemingway, The Snows of Kilimanjaro looks at how humankind destroys the things they most cherish. The movie incorporates footage of wild herds of African game, including a graphic scene of a hunter killing a rhino — perhaps one reason why today's movies use the disclaimer, "no animals were hurt in the making of this movie."
— Betsy Kehne


The Big Chill
1983 • 1:45 • R
College friends gather after one of their group commits suicide. The funeral grows into a weekend-long reunion as the friends ask why. Fifteen years after graduation, they have lost touch with each other and the people they had wanted to become. To a fantastic classic-rock soundtrack, the friends take drugs, tell their life stories since graduation and re-establish connections. Each returns to the world with a renewed sense of hope tempered by acceptance that life isn't as easy as it was in college.
— Nancy Hoffmann

Fargo
1996 • 1:38 • R
In this seamless union of drama, crime caper and black comedy, moviemaking Coen brothers (Joel directs, Ethan produces, both share screenwriting credit) pay homage and poke gentle fun at fellow native Minnesotans. Jerry (William H. Macy), a desperate man in serious financial trouble, hires two feckless criminals for a scheme to extort money from his wealthy father-in law. Plans quickly go wrong, and blood flows upon the frozen ground. Police chief Marge (Frances McDormand) pursues the dimwitted duo with Midwestern aplomb. Initially, all Fargo's characters seem buffoonish with their funny way of talking, goofy-looking hats and obsession with the mundane details of life, but you'll soon realize that the decent folks of Minnesota concern themselves with the best things in life.
— Kim Cammarata

Foreign
In our global electronic village, the cinematic balance of trade is evening out as America imports movies, masters and styles — from farther abroad than England and France — that become our classics. Here are two that have merged with the culture and one in the avant garde.
Police Story
1988 • 1:32 • PG-13 • Hong Kong
Before Jackie Chan teamed up with Chris Rock for slick Hollywood productions, Chan was making martial arts movies that were smash hits with audiences all over Asia. Police Story marked Chan's breakthrough into the U.S. Young police officer Kevin Chan tries to stop a ring of drug dealers, is assigned to protect a reluctant witness and gets in hot water with his girlfriend along the way. Chan's charm lies in his self-deprecating humor and the physical comedy in his choreography. Police Story suffers at times from uneven pacing, and martial arts purists will be disappointed that the first major fight scene relies on guns instead of kicks. All in all, though, still a fun flick.
— April Falcon Doss

Life Is Beautiful
1998 • 1:56 • PG-13 • Italy
Funny, sad and sweet, director Roberto Benigni's film celebrates both the resiliency and triumph of the human spirit in the midst of overwhelming tragedy. Benigni is Guido, the hapless romantic, a Jew in Mussolini's Italy, who wins the heart of the beautiful Nicoletta Brashci. When they are taken to concentration camps in the last days of World War II, Guido protects the innocence of their young son by going to ludicrous but remarkably believable lengths in the most crucial game of pretend ever played, to convince him that they are merely part of a contest to win a tank — if they can only stay alive.
— Martha Blume

Run Lola Run
1998 • 1:21 • R • Germany
From the German maker of Winter Sleepers, this is a movie about choices. Lola (Franka Potente) must run to save boyfriend Manni (Moritz Bleibtreu), who in 20 minutes will either confess to his mobster boss that he's lost a small fortune (and most likely be murdered) or step farther into the world of crime by committing armed robbery to replace the money. During her sprint, Lola makes decisions that will change lives forever. A techno score intensifies the movie's wild chase scene, while modern camera tricks add an artful touch both visually and thematically.
— Betsy Kehne
Mystery/Suspense
Stories, scenes and characters that send icy fingers creeping up your spine — especially when you know it could happen to you.

Rebecca
1940 • 2:10 • NR
Alfred Hitchcock grips viewers with this twisted Cinderella story adapted from Daphne DuMaurier's gothic novel. A naive, working-class young woman (Joan Fontaine) meets brooding, aristocratic widower Maxim de Winter (Laurence Olivier). After a whirlwind romance and marriage, the couple returns to Manderley, Maxim's English seaside estate, where the new Mrs. de Winter encounters sinister housekeeper Mrs. Danvers. Enthralled by Maxim's late wife Rebecca, Danvers torments his new one with sly, disdainful comparisons. As Danvers' psychological intimidation escalates and Maxim's stubborn secrecy about Rebecca fuels the mystery, Mrs. de Winter learns that at Manderley there's no easy road to happily ever after.
— Kim Cammarata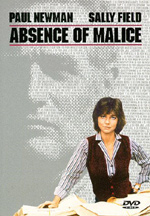 Absence of Malice
1981 • 1:46 • PG

When the news of an investigation into a liquor distributor with shady family connections is leaked to a journalist, the life of an innocent man is turned upside down.

Paul Newman is Michael Gallagher, the son of a deceased mob boss. Sally Field is Megan Carter, the young reporter whose story turns Gallagher's life upside down.

The soaring music is sometimes melodramatic, and the ending is tied up into a nice neat bow. Still, the movie raises some interesting questions about the effect the press and publicity can have on the lives of private individuals as well as public opinion.

Today it's easy to bash the media, but this movie looks at the balance — which reporters and editors deal with every day — between fact, story and innuendo.
— Christopher Heagy

The Sixth Sense
1999 • 1:46 • PG-13
Cole Sear (Haley Joel Osment) can see dead people. He sees them opening cabinet drawers, hears them tell him secrets about other people, and they want him "to do things for them." Psychologist Malcolm Crowe (Bruce Willis) is determined to help the boy, mostly because he suffers guilt from failing to help a former client. The ending, as you may or may not know, is a shocking twist. Fans of this multi-Oscarnominated box-office smash will be happy to hear that a collector's edition DVD is now available, offering deleted scenes, interviews with the director ("After hearing Haley read the part, I was crying and saying 'Who are you?') and other conversations — plus a silly, hidden surprise for careful viewers.
— Angela Collins

Not Just for Kids
These films may have special appeal for younger audiences, but they'll reawaken in many an adult viewer the experiences of childhood — including terror.

Chitty Chitty Bang Bang
1968 • 2:24 • G
Ian Fleming, creator of James Bond, and children's writer Roald Dahl offer their obvious love of gadgetry to younger folk (both in age and at heart) in this oddball musical fantasy. Caractacus Potts (Dick Van Dyke) is a single father of two and an inspired though luckless inventor. His children beg him to save an old race car for them to play in, but he goes a step further, turning it into a flying, floating, thinking vehicle. Happily, this leads to adventures that include bumbling pirates, silly kings, the mean Child Sniffer and classic songs. The DVD edition offers a sing-along feature.
— Angela Collins

The Witches
1990 • 1:31 • NR
It's hard to decide what's the scariest thing about director Nicholas Roeg's The Witches. Is it Anjelica Huston as the Grand High witches, transformed by Jim Henson's Creature Shop? Is it Mai Zetterling as the grandmother who's always talking to her grandson about witches? Is it the actual omnipresence of witches&Mac226; including Brenda Blethyn and Jane Horrocks? Or is it the terrible things women wish for children? In the classic fairy-tale tradition, Roald Dahl has written a tale full of the terror so abundant in childhood. Surviving that stage of life takes resilience, with which grandson-become-mouse Jasen Fisher is abundantly and blessedly endowed. Otherwise this one would be too scary to watch. Even so, it's much too scary for any adult to watch alone.
— Sandra Martin

Babe
1995 • 1:29 • G
The hero of this funny and touching film is Babe, an orphaned pig adopted by a sheep dog. Will Babe learn to be a sheep-pig and round up the farmer's flock? Or will the farmer's wife turn him into prize-winning bacon? Kids love the animals in the film; grown-ups appreciate the Greek chorus of singing mice; and everyone gets choked up at the end when Babe proves that just about anyone can learn to do just about anything, if only they believe in themselves and try. Babe was nominated for six Oscars, including best picture, best director and best screenplay, and won the Oscar for best visual effects.
— April Falcon Doss

Sci-Fi
Instead of the usually bleak future predicted by science fiction, we're giving twoto- one odds on a future redeemed by benevolence out there — or in here.

Close Encounters of theThird Kind
1977 • 2:15 • PG
Even if you've seen Close Encounters before, you'll kick yourself if you don't check it out on DVD. You know the story: Lineman Roy Neary (Richard Dreyfuss) is investigating a power outage when he experiences a mysterious vision and becomes obsessed to learn its meaning. The climax of this obsession, communicating with a mothership load of friendly aliens, makes heart-pounding cinematic history and a classic John Williams' Oscar-winning original score. (Wait till you hear the haunting five-note melody and "When You Wish Upon A Star" in THX Optimode!) The two DVD set offers an excellent "Making of" documentary, plus scenes from both the original and 1978 special edition. Also fascinating: interviews with Speilberg, Williams, Dreyfuss, special effects guys and behind-the-scenes juice. (For instance, Dustin Hoffman, Al Pacino, Gene Hackman and Steve McQueen all turned down the chance to play Roy). Look for a 25th anniversary edition on the big screen.
— Angela Collins

The Terminator
1984 • 1:48 • R
"I'll be back." And indeed he will: T3 is in the making, reviving the saga of humankind's struggle against the machines who will someday take over the earth. Arnold Schwarzenegger plays the unstoppably brutal terminator in this science- fiction classic. Sarah Connor (Linda Hamilton) tries to escape this machine whose mission is to destroy her before she has the son who will someday lead humankind's rebellion against the machines. Schwarzenegger is at his malevolent best in a film full of 1980s' reminders — Sony Walkmans, feathered hair, Guess jeans — whose plot is too chilling to be dated and whose action is too fast to grow old.
— April Falcon Doss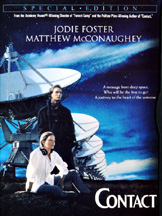 Contact
1997 • 2:33 • PG

Is there intelligent life among the stars? "If not, it sure would be an awful waste of space," figures Dr. Ellie Arroway (Jodie Foster), an astronomer searching for signs of extraterrestrial intelligence.

A signal she receives from deep space plunges her into high-stakes politics and a debate over the relevance of faith in God, scientific inquiry and to the meaning of human existence. Palmer Joss (Matthew McConaughey) plays love interest and foil, challenging atheist Arroway to examine whether mathematics and verifiable fact are sufficient to explain the mysteries of the universe.

A thought-provoking movie and eminently enjoyable. Based on the novel by Carl Sagan.
— April Falcon Doss

Don't Bother
The Talented Mr. Ripley
1999 • 2:19 • R
The Talented Mr. Ripley, starring Matt Damon, starts with an interesting premise — whether you can change your life by assuming a new identity. But the only talent this formulaic movie lives up to is making viewers groan. Posing as a college classmate, Damon wins entre into a click of expatriot high-society Americans. He finds the good life is too much to give up and spends the rest of the movie, which goes on and on and on despite several false endings, trying to hold together his knot of lies while sinking into greater and greater depravity.
— J. Alex Knoll

Reindeer Games
2000 • 1:38 • R
D is for Dignity, which this screenplay completely lacks.

U is for Unbearable dialogue and hokey plot "twists" that you wouldn't even put up with in an Ed Wood film.

M is for Misery, which is what you will be feeling for 98 incredibly long minutes.

B is for Bad hair day, which Ben NEVER suffers, despite getting shot, beat up, chained up and imprisoned.

What does that spell? What any videophile will most certainly feel after spending good money on this rental. (With, of course, the investors who put up millions, the executive pitching, "This movie is Oscar material!"; Ben Affleck thinking, "Cool, my first leading-man vehicle", the film company marketing …)
— Angela Collins

The Basket
1999 • 1:45 • PG
Full of promise in theme and plot, Rich Cowan's film unfortunately plays out like a Sunday night made-for-TV movie. Peter Coyote is Mr. Conlon, a schoolteacher from the East assigned to a tiny farming community in the Northwest during World War II. His gifts of German opera and basketball break through the intolerance and suspicion the town feels toward two young German immigrants. Mediocre acting and execution are the ruin of this film, which could have done for opera what Babette's Feast did for food.
— Martha Blume
---
Copyright 2002
Bay Weekly